Deadline: 15-Jan-23
The PADI Foundation is inviting applications for Electronic Grant to encourages and supports research and education related to aquatic environments.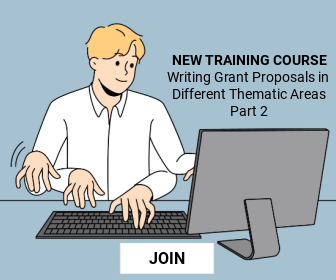 The Foundation will fund and assist worthwhile projects that either:
Enrich mankind's understanding of aquatic environments and encourage sensitivity to and protection of ecosystems.
Increase understanding of sport diving physics and physiology that will benefit the general diving public and add to the scientific understanding of man's relationship   and ability to survive in the underwater environment.
Improve understanding of, and response to, hazards to humans and ecosystems related to climate change in coastal and ocean environments.
The PADI Foundation is an IRC Section 501 (c)(3) non-profit, tax exempt organization. It is a separate and distinct organization, corporately unrelated to PADI, Inc. and its affiliates, but funded through International PADI, Inc.
Funding Information
Each year, the Foundation will consider proposals with budgets up to $12,000 although the average for proposals will be on the order $5,000 to $10,000 (diving physiology proposals related to diver safety with budgets larger than $12,000 will be considered).
Successful applicants will be notified by May 1, 2023 and funds will be disbursed shortly thereafter.
For more information, visit http://www.padifoundation.org/guides-deadlines.html