Deadline: 30-Jun-23
The Ministry for the Environment is accepting applications for Plastics Innovation Fund to support projects that will minimise plastic waste and its harm on the environment.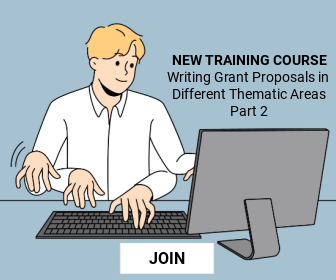 Ministry for the Environment are seeking to fund projects that find ways to use less plastic and make what they do use reusable or recyclable.
The focus this funding round is on solutions that either design out soft plastic waste in the first place or contain and recycle it (rather than disposing or landfilling).
They are interested in projects that sit higher up the waste hierarchy. Applications that propose the mixing and downcycling of soft plastics, or single-use alternatives to plastics, are unlikely to be supported if the alternative product will end its life at landfill or contaminate other waste streams.
What they are working to achieve
The primary objective is to promote or achieve plastic waste minimisation.
They are looking for ways to reduce plastic waste at the source, separate out plastic types and keep them in the highest possible quality for the longest possible time. This is particularly difficult when finding solutions for soft plastics — especially when contaminated by food, dirt or chemicals.
Funding Information
$50 million over 4-years.
Outcomes
It shows the five main outcomes for the Plastics Innovation Fund. These are:

Minimise plastic waste
Support circular solutions
Protect the environment from harm
Support the reduction of imported plastic
Improve the behaviour of people and businesses (up the waste hierarchy).
Eligibility Criteria
Any legal entity can apply for funding.
To be eligible, projects must promote or achieve plastic waste minimisation and be aligned to the plastic priorities and fund outcomes in effect for that round. Plastic waste harms their ecosystem and climate and the majority of funding allocated will be to projects that seek to eliminate, reduce, manage, or mitigate the impact of plastic waste.
Projects must be within the scope of the fund and include those that:

Aim to reimagine how they make, use, recycle or dispose of plastics, to provide more sustainable alternative options1
May involve innovation across the plastics lifecycle: rethink/redesign, reduce, reuse/repurpose, recycle, recover, treat and dispose
May innovate across a range of approaches, including mātauranga Māori, engineering, economics, the social and biophysical sciences
May involve international collaboration to find or adopt international solutions to reduce harm to their environment from plastics.
Projects must promote or achieve new activity on the part of the applicant, or involve a significant expansion in the scope or coverage of existing activities.
Projects that adopt, scale up or increase in uptake of existing technologies and innovation, developed in New Zealand or overseas, are also eligible.
Funding is not for the running costs of the existing business as usual activities of organisations, individuals, councils or firms.
Funding can be for operational or capital expenditure over multiple years, up to a limit of four years.
For projects where other Government funds are available (such as research funding from the Ministry of Business, Innovation and Employment and Ministry of Primary Industries), applicants should seek early advice from the Ministry for the Environment, to ensure that the application fits with the fund.
In general, the fund will not cover the entire cost of the project. Applicants should seek part-funding from other sources and, if obtained, must have commitments in place for this funding at the time of application.
 Funding Criteria
The questions do not cover all the funding criteria that will be considered, but if you answer NO to any of the questions your expression of interest is unlikely to progress further.
Will your expression of interest be submitted on behalf of a legal entity?
Does your project promote or achieve plastic waste minimisation?
Does your project either:
Promote or achieve a new activity?
Involve a significant expansion in scope or coverage of existing activities?
Adopt, scale up or increase the uptake of existing technologies and innovation, developed in New Zealand or overseas?
Is your project for a discrete timeframe of up to four years?
Is the Plastics Innovation Fund the most suitable government funding source for your project?
Is funding being contributed to the project from other sources (including the applicant)?
Does your project meet the relevant minimum funding limit?

The minimum grant available for feasibility or scoping studies will be $20,000.
The minimum grant for other project types will be $50,000.
For more information, visit https://environment.govt.nz/what-you-can-do/funding/plastics-innovation-fund/