Deadline: 22-Mar-23
The Partnership for Research and Innovation in the Mediterranean Area (PRIMA) is now seeking applications for the Agri-food value chain 2023 to focus on the topic "Increasing resilience of agri-food supply chain (cereal) in the MENA region."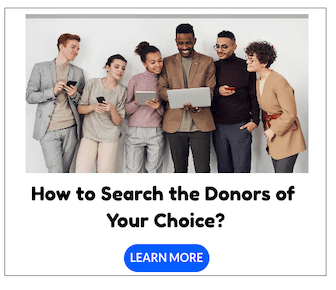 Scope
This call aims to guide evidence-based recommendations for strategies, action plans, best practices and solutions to enhance the Mediterranean food supply chain's resilience (mainly cereal) to external stressors such as climate shocks and economic and political crises. Under this general challenge, applicants would build on available assessments of current vulnerabilities and market risks from external factors and stressors influencing Mediterranean food systems (biological hazards, extreme weather events, land degradation, economic crises and political conflicts) to generate tailored strategies, roadmaps, and evidence-based recommendations helping to mitigate the adverse effects of these stressors and guide the design and development of recovery efforts that can accelerate progress towards resilient Mediterranean societies.
These recommendations should include concrete solutions (including digital ones) to effectively tackle the causes of food market shocks and food insecurity in the different contexts of the Mediterranean area (and preferably in Southern Mediterranean Countries in times of crisis). Solutions should not be limited to local alternatives to previously imported products but also to boosting agricultural production through integrated cross-cutting approaches to boost agricultural production systems with agroecological practices, better-adapted species, benefiting small-scale farming families, limiting food losses, increasing nutritional security and stabilising prices.
Where it is impossible to replace the import of goods, solutions could be proposed to keep the trade relations within the Mediterranean region, depending less on outside sources. The use of ICT and digital data technology, should be implemented to improve access to information and facilitate the sharing, processing, and analysis of data to create opportunities in agriculture and address these pressing challenges being faced.
When proposing solutions, it is crucial also to consider the environmental aspect and consumer habits and trends. Work should benefit both, the conventional and organic farming sectors. The multisector approach should ensure active involvement and dialogue between relevant stakeholders, producers, smallholders, end-users, and policymakers. Dissemination, networking, training activities and tools should be utilized.
Due to the specific challenge of this topic, and in line with their principles of allowing maximum participation from Southern Mediterranean Countries to foster both North-South and South-South cooperation, the following additional eligibility criteria apply: "In addition to the minimum number of participants set out in the standard eligibility conditions, consortia must include at least one independent legal entity established in any of the MPCs29. The places of the establishment of the legal entities must cover at least two different specific regions in the MPCs.
Funding Information
Total Amount: EUR 8.2 million
Expected Impacts
A better understanding of the short and long-term drivers of change that may affect food systems, and in particular, the cereal supply chain in the MENA region and put food security at risk,
Better understanding the vulnerabilities, dependencies and critical infrastructures of the food systems, and in particular, the cereals supply chain to improve the cereals supply chain in the MENA countries
Improved preparedness to deal with risks that may threaten the cereals supply chain by making use of available data and platforms (including weather, climate, biodiversity land/soil degradation, socio-economic, and markets data)
Streamline local food environments
Diversification of food sourcing also exploiting digital solutions
Risk assessment and strategies for a resilient cereal market
Develop innovative solutions and evidence-based recommendations for strategies, action plans and best practices that policymakers, businesses and food systems can use to enhance the resilience of the food systems and ensure food security.
Key Performance Indicators
Number of identified drivers of change affecting the cereals supply chain
Number of strategies and action plans were prepared to ensure appropriate cereals supply during unforeseen crises with the local governments in the MENA region
Number of solutions aiming to diversify food
Number of training workshops/public events on the markets conducted to streamline local food environments
Number of solutions aiming to improve the supply chain of cereals
Eligible Countries
The following Member States (MS) of the European Union (EU): Croatia, Cyprus, France, Germany, Greece, Italy, Luxembourg, Malta, Portugal, Spain, Slovenia. It includes the Overseas Countries and Territories (OCT) linked to some of these Member States:
For more information, visit PRIMA.