Deadline: 25 July 2016
The Public Affairs Section (PAS) of the U.S. Embassy in Kabul, Afghanistan is seeking proposals from eligible organisations for a program entitled "Strengthening Capacity of Regional Non-Governmental and Civil Society Organizations in Afghanistan" with an aim to develop and carry out a program that will promote development of civil society through capacity building of Non-Governmental Organizations (NGOs) and Civil Society Organizations (CSOs) based in regions outside of Kabul who are engaged in issues that support local community development.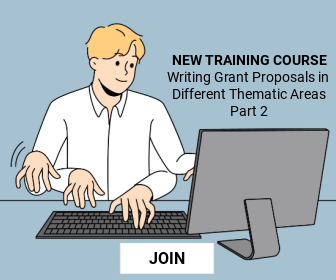 The impact will be to stimulate NGOs/CSOs to develop projects that support civic engagement in their local communities, build their capacity to manage their organization, plan and implement projects, identify sources of private or international funding, administer projects and funding according to transparent international standards, and develop a strategy for long term sustainability.
It will support the development and implementation of a training program, through which the recipient will act as a guide and mentor to the selected NGOs/CSOs, providing training in NGO management and project development and hands-on guidance in managing grant funds.
Focus Areas
NGOs/CSOs eligible to receive training under this grant should be engaged in projects related to issues such as:
Equal rights and empowerment of women;
Community involvement in local government;
Promoting volunteer activities that support the local community;
Promoting youth participation in civic development;
Educational or community support programs for people with disabilities;
Community programs that promote diversity and tolerance;
Similar projects that promote development of civil society.
Funding Information
Any grant requested under this call for proposals must fall between $1,450,000 to $ 1,650,000.
PAS intends to award a cooperative agreement for a period of 27 months (base period) with an option for one additional 12 month period (option year one).
Eligibility Criteria
Eligibility is open to all non-profit, non-governmental organizations.
Organizations may subcontract with other entities, but only one, non-profit, non-governmental entity can be the prime recipient of the award.
For profit entities are not eligible to be the prime recipient of an award under this NOFO.
When sub-contracting with other entities, the responsibilities of each entity must be clearly defined in the proposal.
Applicants must submit proof of their non-profit status with their proposal submission (e.g. proof of 501(c)(3) status, Afghan NGO license). Applications that do not include proof of non-profit status will not be considered.
Individuals are not eligible for an award.
How to Apply
Interested applicants must submit their applications electronically via given website.
Eligible Countries: Afghanistan
For more information, please visit Strengthening Capacity of Regional NGOs/CSOs in Afghanistan.