Deadline: 1-Feb-23
The U.S. Mission New Zealand Public Diplomacy Section (PDS) of the U.S. Department of State is pleased to announce that funding is available through its Public Diplomacy Grants Program.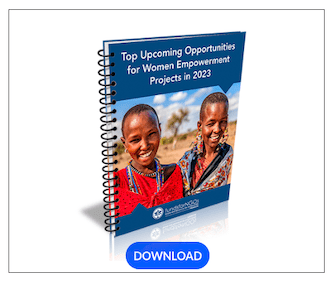 Purpose of Grants: PDS New Zealand invites Statements of Interest (SOI) for projects that seek to do at least one of the following:
strengthen U.S.-New Zealand cooperation and coordination on global issues of shared interest (e.g., combatting climate change, supporting Indo-Pacific security, promoting diversity and inclusion);
promote the mutual benefits of tech and innovation;
promote stronger connections between the people of the United States, New Zealand, the Cooks Islands, Niue, and the Pacific Island region;
deepen U.S. relationships with Indigenous and Pacific communities, in Aotearoa New Zealand, Niue and the Cook Islands, based on the shared values and heritage.
Examples of PAS Grants Program projects include, but are not limited to:
Academic and professional lectures, seminars and speaker programs;
Artistic and cultural workshops, joint performances and exhibitions; gold
Professional and academic exchanges and projects
Priority Program Areas
Building Understanding: Tuakana Teina "Respectful Relationships"

Programs that seek to explain U.S. policies, culture, and values to New Zealand, Niuean, Cook Island, or Pacific Islands regional audiences, resulting in a positive impact on the bilateral relationship.

A Greener Future

Programs that support or promote regional environmental issues such as, but not limited to: climate change mitigation, food security, biodiversity sustainability, blue/green technology, youth engagement, and cooperation on Antarctic issues.

Partners in a Safer World

Programs that support or promote regional issues such as, but not limited to: regional security, cybersecurity, non-proliferation, combatting trans-national crime, responding to global health crises, mis- and disinformation, multilateral cooperation, enhancing stability in the Indo-Pacific region, human rights, and a rules-based order.

Pacific Development Connections
Connecting the Blue Continent

Programs that support or promote cross-cultural connections such as, but not limited to: promoting diversity, equality, inclusion and accessibility, supporting underrepresented communities, promoting human rights, supporting shared democratic values, education and exchange opportunities, and combatting mis- and disinformation.
Funding Information
Length of performance period: Up to 24 months.
Number of awards anticipated: Number of awards issued will be dependent on requested amounts for funding.
Award amounts: Awards may range from a minimum of $500.00 to a maximum of $100,000.00.
Total available funding: $350,000 (subject to availability).
Type of Funding:  Fiscal Year 2023 Public Diplomacy Funding.
Anticipated project start date:  From December 1, 2022.
Participants and Audiences
PDS will only consider grants that are geared to local audiences.
The following types of projects are not eligible for funding:

Projects relating to partisan political activity;
Charitable or development activities;
Construction projects;
Projects that support specific religious activities;
Fund-raising campaigns;
Lobbying for specific legislation or projects;
Scientific research;
Projects intended primarily for the growth or institutional development of the organization; or
Projects seeking funds for personal use
Eligibility Criteria
The Public Diplomacy Section encourages applications from the United States, New Zealand, Niue, the Cook Islands, and may consider regional Pacific Islands  solicitations:

Registered not-for-profit organizations, including think tanks and civil society/non-governmental organizations with programming experience
Individuals
Non-profit or governmental educational institutions
Governmental institutions

For-profit or commercial entities are not eligible to apply.
For more information, visit https://nz.usembassy.gov/grants-program-general-notice-of-funding-opportunity-2/