Deadline: 09-Feb-23
NZ On Air has launched the Public Interest Journalism Fund, a ring-fenced stream within the NZ Media Fund designed to provide targeted, short to medium-term support for public interest journalism.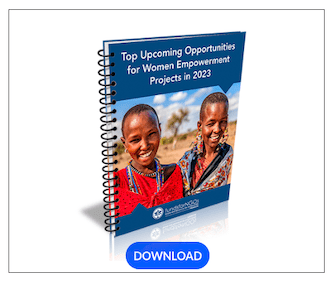 Pillars
The three pillars of the Public Interest Journalism Fund are:
Project funding – for tightly defined projects delivered to a deadline, similar to those funded via the NZ Media Fund Factual stream
Role-based funding – supporting newsrooms for the employment of reporters, clearly tied to content outcomes
Industry development funding – An increased provision of PIJ will require growth within the journalism workforce and increased sector capability. Industry Development funding will also support projects that could include:
Goals
The Public Interest Journalism Fund must achieve all of these things:

Seek to inform and engage the public about issues that affect a person's right to flourish within their society and impact on society's ability to fully support its citizens.
Provide accurate, accountable, and fair coverage that reflects and empowers all sectors of the community upholding the public's right to know.
Actively promote the principles of Partnership, Participation and Active Protection under Te Tiriti o Waitangi acknowledging Māori as a Te Tiriti partner.
Reflect the cultural diversity of New Zealand.
Encourage a robust and sustainable media sector.

For example, public interest journalism coverage could include content that:

Meets the definition of Māori and Iwi journalism.
Explains complex institutions, or issues.
Investigates, reports on, critiques, and explains, public policy or matters of public significance.
Reports from perspectives including Pacific, Pan-Asian, women, youth, children, persons with disabilities, other ethnic communities.
Engages citizens in informed public debate.
Informs democratic decision-making.
Holds power (in its various forms) to account.
Covers issues and sectors of society not currently being provided.
Funding Information
The $55m fund is split across three years: $10m* for 2020/21, $25m* in 2021/22 and $20m* in 2022/23. (*minus administrative costs)
This initiative is designed to build a critical bridge between the short term Covid relief provided to the media sector and the longer-term initiatives they have underway. The funding will support the vital public interest journalism function within the sector while the sector adapts and evolves.
By phasing the funding over three years, they strike a balance of providing support without creating dependency and ultimately deliver the most long-term sustainable solution for the sector
Eligibility Criteria
The fund is open to all NZ media entities: from large organisations through to small, local entities, and Māori, Pacific and ethnic media. Organisations must show their projects fill a public interest service and would otherwise be at risk or not produced without this fund's support. This may include (and is not limited to) investigative journalism, data journalism and photo journalism.
The Public Interest Journalism initiative also provides transitional support to media organisations as the sector evolves in a way that ensures the longer-term sustainability of New Zealand's media.
For more information, visit NZ On Air.