Deadline: 16 May 2016
The Regional Cooperation Council Secretariat (RCC) is seeking proposals for the implementation of the South East Europe (SEE) 2020 Strategy in the SEE region with financial assistance from the RCC Small Grants Instrument. The areas of cooperation in the framework of the RCC are economic and social development; energy and infrastructure; justice and home affairs; security cooperation; building human capital, as well as cross-cutting issues such as parliamentary cooperation, media development, civil society activities and gender mainstreaming.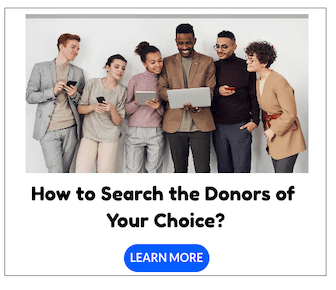 The duration of the project proposal under this Call for proposals is estimated to 6 months.
Objectives
The overall objective of the Programme is to contribute towards the implementation of the SEE 2020 Strategy.
The specific objectives of the Programme are:
To raise awareness of SEE 2020 Strategy in South East Europe;
To address specific technical assistance needs of the regional structures coordinating various SEE 2020 policy areas – Regional Dimension Coordinators (RDCs), governments and other stakeholders involved in the SEE 2020 Strategy;
To engage the civil society in monitoring of the implementation of the SEE 2020 Strategy.
Priority Areas
The three priorities of the RCC Grant Work Programme include:
Promote and disseminate results achieved under SEE 2020 Strategy;
Support direct implementation of SEE 2020 objectives;
Support engagement of civil society organizations in monitoring and implementation of SEE 2020 Strategy.
Funds Availability
Total funds available under this Call for Proposals amount to 300,000 EUR.
Eligibility Criteria
Participating in this call is open to all entities on an equal basis, formally registered in eligible countries and in accordance with the valid legal regulations. Potential applicants may not participate in the call or will not receive grants unless they submit the signed Declaration with the project proposal.
Applicants may apply individually or as a consortium with other organizations and/or institutions.
In order to be eligible for a grant, applicants must:

belong to one of the following categories:

non-governmental or non-profit making organizations,
associations and foundations,
international organizations
regional organisations/initiatives, such as educational, training and R&D institutions;

be legal persons,
be established in the SEE region , a Member State of the European Union, an official candidate country of the European Union or a Member State of The European Economic Area (this obligation does not apply to international organisations), and
be directly responsible for the preparation and management of the action with the co-applicant(s) and affiliated entity(ies), not acting as an intermediary.

Partner Oraganizations

Partners can be other eligible entities from the countries mentioned below.
How to Apply
Applicants must submit their concept notes accompanied with the Declaration and the registration related documentation electronically via e-mail.
Eligible Countries
Albania, Austria, Bosnia and Herzegovina, Bulgaria, Croatia, Czech Republic, Denmark, Estonia, Finland, France, Greece, Hungary, Ireland, Italy, Kosova, Latvia, Moldova, Montenegro, Norway, Netherlands, Poland, Romania, Serbia, Slovakia, Slovenia, Spain, Sweden, Switzerland, the UK, Turkey.
For more information, please visit RCC SEE 2020.