Deadline: Ongoing Opportunity
The Government of Western Australia is currently seeking applications for its Regional Servicing Grants to improve the capacity and grow participation at a regional level through a State Sporting Association (SSA) and to improve the quality of sporting opportunities for people in regional Western Australia.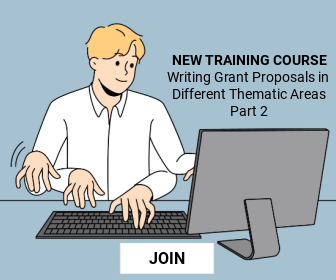 Objectives
Support regional sporting organisations and clubs' capacity and capability to deliver participation opportunities in regional areas.
Improve a sporting club or organisation's planning, management and governing policies and practices to build and enhance the organisation's capacity and sustainability.
Implement regional plans that align to a SSA's strategic and operational plan to deliver agreed and desired outcomes.
Funding Information
Funding ranges from $5000 to $20,000 per annum per region depending on the demonstrated need of the sport, and capacity to deliver against the identified regional clubs and participation base.
The maximum amount of funding any SSA can receive is capped at $100,000 per annum.
Funding may be used for?
Servicing a sport and recreation need within a region.
Funding may not be used for?
purchase of equipment
hire, maintenance or construction of facilities.
Eligibility Criteria
Be incorporated under the Western Australian Associations Incorporation Act (2015) with an Australian Business Number (ABN) or Indigenous organisations under the Commonwealth Corporations (Aboriginal and Torres Strait Islander) Act (2006).
Have acquitted all previous DLGSC grants prior to the application being submitted, unless the grant is still current.
The organisation will be required to maintain appropriate and sufficient insurance cover for the duration of the project. Please note, organisations will be required to have current public liability insurance to the value of $10 million per claim or occurrence giving rise to a claim. A certificate of currency of insurance for the coming year must be provided upon application
Ineligibility Criteria
Organisations not recognised as either a state sporting association or industry peak body overseeing regional sporting operations.
For more information, visit Regional Servicing Grants.
For more information, visit https://www.dlgsc.wa.gov.au/funding/sport-and-recreation-funding/regional-servicing-grants