Deadline: 27-Jan-22
Are you a startup or an artist from the media field, working with data? Are you willing to make data exploration both entertaining and informative? Do you question the impact of data and technology on individuals and society? If yes, then apply for MediaFutures Programme!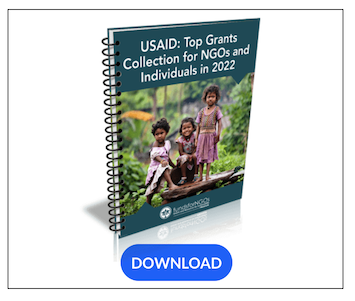 The MediaFutures support programme is looking for artists and startups eager to reshape the media value chain through innovative, inclusive and participatory applications of data and user-generated content.
MediaFutures seeks to support novel, unconventional ways for people to engage with journalism, science, and democracy, using approaches and tools from the arts, technology, and innovation. This years' challenge invites innovative, creative and impactful ideas which address the issues of online misinformation and disinformation in different domains.
These ideas should help counteract the negative effects of misinformation and disinformation across society and help build trust in scientific and democratic institutions. That could mean developing software or hardware to address specific issues; artworks to highlight various aspects of them; or combinations of both. They are particularly keen to receive applications that offer new approaches to include minorities or especially affected countries.
Applications must include details on how these outcomes will be achieved during the six-months MediaFutures support programme, and what impact these will have on the issue they address.
What they offer?
Apply to get the chance to receive:
UP TO €80,000 Equity Free Funding for Startups
Up to €40,000 for Artists
technical, legal and advisory support
data and computational resources
mentorship and training
networking and peer learning
marketing and promotion through eu events and communities
Types of Tracks
Each call is organised in tracks.
Track 1: Startups for Citizens (SfC): Standalone startups/SMEs building a product or service that helps individuals and organisations alike to engage with data and online information in meaningful ways. Applicants in this track will be funded with up to €65,000.
Track 2: Startup meets Artist (SmA): Teams consisting of a startup and an individual artist or artistic company collaboratively developing a new concept of data technology and the arts. Companies will build a product in collaboration with artists in residency. Artists will develop an artwork or artistic experience linked to the startup activity. Throughout the support programme the artist and startup will co-create and work closely to achieve their goals. Submissions should aim to lead to new experiences to make data exploration both entertaining and informative, building upon products, services, and tech used or developed by the startup. Funded with up to €80,000 per startup and €40,000 per artist.
Track 3: Artists for Media (AfM): Standalone artists, creative, or collectives proposing an innovative artwork concept and production process. Submissions should propose new ideas and experiences in visual and performance arts that critically and materially explore data and technology to question and comment on its impact on individuals and society. The focus will be on data relevant to the media value chain, including social media. Artists are funded with up to €30,000.
Eligibility Criteria
The targeted applicants for the MediaFutures open calls are artists and/or startups in the form of SMEs or group of individuals (that is, a startup may be legally incorporated or not):

Startup: refers to a company in the first stages of operations.
SME: A SME will be considered as such if accomplishing with the Commission Recommendation 2003/361/EC and the SME user guide. As a summary, the criteria which define a SME are:

Headcount in Annual Work Unit (AWU) less than 250 and
Annual turnover less or equal to €50 million or annual balance sheet total, less or equal to €43 million.

Group of individuals: Applicants could be a group of 2 to 4 individuals legally established (residence/work) in an eligible country. Applicants must commit to incorporate their company and legally register it as an SME if reaching the BUILD phase.
Artists: A physical person, a collective of individuals or a company whose main activity, as professionals or students, is of artistic nature. The artist must have produced enough artworks for the jury to evaluate its artistic experience. The artists can be established in any country of the world, provided that they are able to travel to Europe for the MediaFutures programme and always provided that Covid-19 situation allows.

Only applicants legally established, and working, in the case of groups of individuals, in any of the following countries will be eligible:

The Member States (MS) of the European Union (EU), including their outermost regions;
The Overseas Countries and Territories (OCT) linked to the Member States;
H2020 Associated countries
UK applicants are eligible under the Withdrawal Agreement, as UK will continue to participate in programmes funded under the current 2014-2020 Multiannual Financial Framework (MFF) until their closure.
For more information, visit https://mediafutures.eu/opencall/