Deadline: 14-Oct-21
The European Economic Area (EEA) is currently seeking proposals for the Small Grant Scheme – Roma Inclusion to contribute to the improvement of living and educational conditions in disadvantaged communities with high percentage of Roma population by funding community – level (i.e., developed within a single administrative territorial unit) projects which address specific priority needs identified in a participatory manner.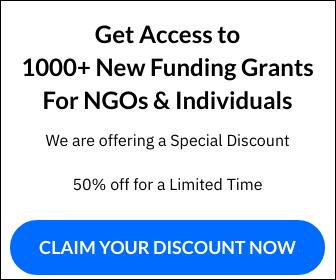 The overall objective of the programme is to actively contribute to strengthening the economic and social cohesion at national and local level in Romania and to strengthening the bilateral relations with the Donor States. In this respect, the PO facilitates and encourages the establishment of partnerships between entities from Romania and the Donor States Iceland, Liechtenstein and Norway.
The present small grant scheme is complementary to the previous call launched within the same Programme, having a more focused and limited scope, mainly at community level. Preference will be shown to projects focusing on priority needsaffecting disadvantaged / isolated communities, lacking resources and / or with a low capacity of attracting funding and implementing projects.
The call encourages projects focusing around investments and activities that generate direct, simple, visible, concrete and measurable results for their direct beneficiaries during the project implementation and subsequently within the sustainability period, reason for which those projects will benefit from distinct points during evaluation.
Funding Information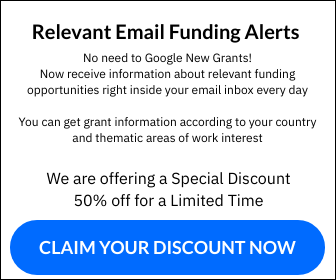 The Programme has a total value of 86,941,176 Euro
Eligible Activities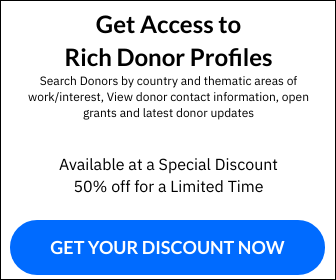 Small-scale investments in the renovation and improvement of the conditions in the spaces where the educational activities take place (painting works, roof repairs, organization of indoor bathrooms, sanitation of classrooms, etc.), including their endowment and connections to utility networks (water drinking water, sewerage, electricity, internet, etc.);
Support for pre-school, pre-school, school children and young people enrolled in post-secondary or university education to stimulate their access to education (food, educational materials, clothing, footwear, school supplies, etc.), school participation and school re-enrollment (school mediation, school and vocational counseling and guidance, literacy, remedial activities, "school after school" activities, prevention of school dropout through sports or other leisure activities and non-formal education, insurance of transport expenses for participation in activities formal and informal education, etc.);
Investments in the establishment, endowment and improvement of small-scale medical and sanitary infrastructure (renovation or endowment of functional public dispensaries, establishment of public baths or community laundry spaces, etc.);
Provision of basic medical services by project (including dental), which are not settled / supported / organized by the national health system in the geographical area of the project or for its target group;
Investments in the construction, rehabilitation and endowment of social housing, provided that they start to be used by the members of the target group during the project, and that they are offered decent alternative living conditions during the works, if necessary;
Investments in connecting individual homes to utility networks (including the Internet) or developing independent solutions (heating, sewerage); extension of living space, repairs to individual houses, construction of toilets (toilets, bathrooms);
Legal assistance to victims of evictions and to clarify the situation and housing rights (fees for legal advice, taxes, etc.);
Legal assistance for obtaining valid identity documents (birth certificate, identity card or equivalent) and other documents required to obtain them.
Eligibility Criteria
The projects submitted under the present call for proposals shall mandatorily address priority problems affecting the main target group, represented by Roma persons and/or families (children, youth and adults) living in disadvantaged / isolated communities4 with a population comprised of over 10% members of the Roma minority. The identification of a community as having over 10% of its population composed of Roma can be done by any of the following methods:
reference to any official data such as census data, reports of local, national or international institutions etc.;
statement issued by the local authority from each implementation area;
statement issued by local educational institutions (kindergartens, schools, high-schools), Roma political parties, regional public entities with competences in the area of Roma empowerment or inclusion, such as the County Roma Office;
conclusions drawn from meetings/interviews with local Roma community leaders / informal leaders / activists / members of the community carried out during the PP's own consultation meetings/research aimed at identifying the need for project implementation.
For more information, visit https://eeagrants.org/currently-available-funding/ro-localdev-small-grant-scheme—roma-inclusion