Deadline: 15-Nov-22
The Retirement Research Foundation (RRF) Foundation for Aging has announced the applications for Advocacy Grants Program to support projects that focus on improving public policy for older persons.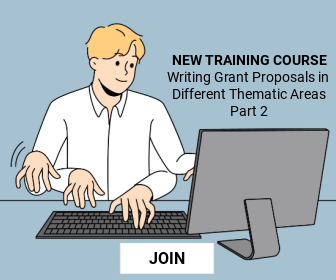 Eligible Projects
Of particular interest are projects that:
Advance policy issues of critical importance to older people such as economic security, caregiving, housing, etc.
Use clearly focused and strategic efforts to address systemic problems
Forge partnerships with organizations to achieve better use of resources and to share knowledge
Eligibility Criteria
Advocacy Grants are provided to nonprofit organizations that are:
Proposing a project that has a significant impact on persons, age 65 and older
Focusing on achieving policy change throughout the U.S. or within the states of Illinois, Indiana, Iowa, Kentucky, Missouri, Wisconsin, or Florida
Exclusions
RRF generally does not fund:
Projects that are not intentionally focused on older people, age 65 and above
Projects outside of the United States
Grants to individuals
Lobbying
General operating expenses or support for ongoing programs without significant changes in strategy or focus
Biomedical research, basic theory development for social science research, or research and development for new technology
Construction of facilities, capital improvements, or computer equipment
Conferences, publications, or production of films and videos unless they are integral components of a larger project
Dissertation research, tuition expenses, or education programs for undergraduate or graduate students
Endowments, capital campaigns, or fundraising events
Private foundations
Financial deficits
For more information, visit RRF Foundation for Aging.
For more information, visit http://www.rrf.org/apply-for-a-grant/advocacy-grants/