Deadline: 28-Apr-23
The National Institute of Food and Agriculture (NIFA) is seeking applications for the Rural Health and Safety Education Competitive Grants Program.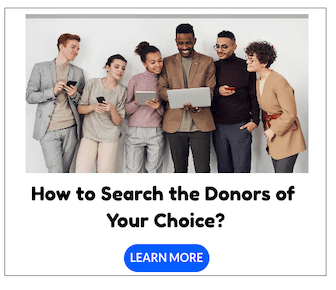 Purpose and Priorities
The Rural Health and Safety Education Program seeks to foster quality of life in rural communities by providing the essential knowledge necessary for successful programs of rural development, improving coordination among Federal agencies, other levels of government, and institutions and private organizations in rural areas, and developing and disseminating information about rural conditions. The RHSE program supports quality of life in rural communities across the United States by addressing the relationship between rural prosperity and rural health and safety in the context of food, agriculture, natural resources, and human sciences (including, but not limited to, Traditional Ecological Knowledge).
In doing so, the program aligns with and specifically addresses USDA Strategic Plan for FY 2022-2026, Strategic Goal 5: Expand Opportunities for Economic Development and Improve Quality of Life in Rural and Tribal Communities, Objective 3: Increase Capacity, Sustainability, and Economic Vitality in Rural and Tribal Communities. Additionally, this program aligns with two USDA Priorities:

Advancing Racial Justice, Equity and Opportunity and
Tackling Food and Nutrition Insecurity
Focus Areas
The RHSE program addresses the health and well-being of rural America through supporting the development and/or implementation of projects focused on:
Individual and family health education programs with specified contents;
Rural health leadership development education programs to assist rural communities in developing health care services and facilities and assist community leaders and public officials in understanding their roles and responsibilities; and
Farm safety education programs to provide information and training to farm workers, timber harvesters, and farm families.
Funding Information
The amount available for the Rural Health and Safety Education (RHSE) program in FY 2023 is approximately $5,000,000.
Award Ceiling: $350,000
Eligibility Criteria
Applicants for the Rural Health and Safety Education (RHSE) program must meet all the requirements discussed in this RFA. Failure to meet the eligibility criteria by the application deadline may result in exclusion from consideration or, preclude NIFA from making an award.
Award recipients may subcontract to organizations not eligible to apply provided such organizations are necessary for the conduct of the project.
Duplicate or Multiple Submissions – duplicate or multiple submissions are not allowed. NIFA will disqualify both applications if an applicant submits duplicate or multiple submissions.
Ineligible
Proposals without a plan for measuring participant outcomes;
Proposals planned for less than 36 months;
Proposals with a focus on topic areas specific to other NIFA grant programs, such as programs under the Agriculture and Food Research Initiative (AFRI), AgrAbility, Farm and Ranch Stress Assistance Network, or Youth Farm Safety;
Proposals with a focus on research (other than evaluation related to project outputs, outcomes, and impacts), formal education (K-12, university), or clinical interventions; or
Proposals focused on the clinical treatment of individuals with substance use disorders.
For more information, visit Grants.gov.