Deadline: 16-Nov-22
The Sport Dispute Resolution Centre of Canada (SDRCC) is pleased to announce an open call for the Safe Sport Research Grant Program.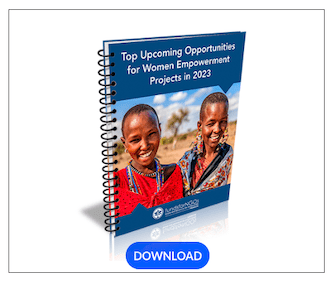 The overall objective of the Safe Sport Research Grant Program is to invest in safe sport research to maintain and increase the understanding of the behaviours that need to be reinforced or prevented, and to evaluate the impact of the Abuse-Free Sport program and initiatives. This will improve the development of effective policies, processes and practices, enhancing the sport experience for all.
Priorities
Proposals should focus on the following research priorities:

Methodological Approaches

The Program will prioritize research proposals that:

Apply an intersectional lens in order to engage ALL sport participants and to understand marginalized groups when it comes to their experience with safe sport;
Have an interdisciplinary approach to draw knowledge from other disciplines and fields, and adapt it to the sport context; and
Have an overall approach that is collaborative through all levels of sport, using participatory/intervention researches in order to develop a meaningful impact on the sport community in Canada.

Themes

In the short term, the following research themes were highlighted as needing more attention:

Development of standardized measurement tools (e.g., using common terminology and research questions);
Prevalence of maltreatment in sport at the community level;
Inclusion of various sport participants (e.g., athletes, officials, administrators, coaches, etc.);
Evaluation of victim/survivor support programs and other safe sport initiatives; and
Best practices to foster a safe culture for all sports, at all levels.
Funding Information
For 2022-2023, applicants can request up to $30,000 for one-year grants.
Depending on the nature of the project, annual funding for up to three (3) consecutive years may be provided by the SDRCC. Applicants for such projects can request for a maximum of $90,000 over three (3) years.
Eligibility Criteria
Applications may be submitted by one applicant, or by a team of researchers consisting of one or more co-applicants and/or collaborators.
To apply to the Program, the applicant and/or co-applicants must be affiliated with a Canadian post-secondary institution at the time of application.
Applicants are required to complete all necessary documents for submission.
Collaborators do not need to be affiliated with a Canadian post-secondary institution.
Applicants who have received a grant through the Program, but have failed to submit the necessary documents by the deadline specified in the grant agreement are not eligible to apply to another grant, until they have submitted the necessary documents.
For more information, visit https://abuse-free-sport.ca/call-for-proposals-2022