Deadline: 31-Dec-22
The City of Edmonton is seeking applications for its Single-use Item Reduction Grant Program.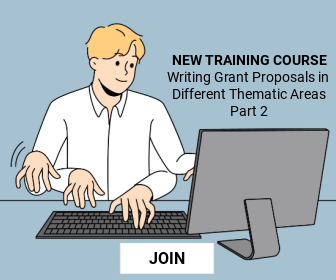 Funding will be provided through the Single-use Item Reduction Grant, and will assist with their implementation of the City's Single-use Item Reduction Bylaw, which comes into effect July 1, 2023.
Purpose
The grant will enable organizations and the City to gather information related to the impact of replacing SUI with reusable items (e.g. cost impacts, labour impacts, customer satisfaction), and foster long-term changes in behaviour that result in SUI waste reduction. The expected outcomes of the grant are:
Early adoption of reusable alternatives, inspiring other organizations to undertake similar actions;
Increased compliance with the bylaw before it comes into effect on July 1, 2023, resulting in fewer violations and complaints;
Reduced litter of disposable food serviceware, such as cups, containers and plastic bags as measured through litter audits, and reduced disposal of single-use items, as measured through waste characterization studies completed by the City, and
Long-term cost savings to organizations.
Funding Information
Grant recipients will receive up-front, one-time payments between $700 and $5,000 for eligible projects or programs.
The full amount is $73,000.
A $300 top-up is available for organizations that have an official, publicly-stated mandate to serve marginalized communities – such as Black, Indigenous, People of Colour (BIPOC), women, 2SLGBTQIA+, senior and low-income communities – or that are owned or operated by people within marginalized communities (organizations may only apply for one top-up per grant).
Eligible Activities & Grant Amount
Paying for an established consultant/service provider to advise on the transition to reusable items. ($700)
Purchasing reusable foodware for dine-in orders (example: cups, plates, bowls, condiment stations, utensils). ($700)
Purchasing reusable containers for take-out orders for use by your organization. ($1,000)
Purchasing reusable and washable rigid containers/totes for grocery orders and/or food hampers. ($1,500)
Delivering outreach or education programs to organizations that have barriers to accessing or understanding the City's support and educational materials. ($2,000)
Buying and installing a commercial sink to expand organizational capacity to clean and sanitize reusables by hand for on-site use.      ($2,000)
Buying, renting or leasing a dishwasher to expand organizational capacity to clean and sanitize reusables for on-site use. Includes installation costs. ($5,000)
Seed funding to start a rental service or a program that provides returnable and reusable cups, ontainers or other serviceware in Edmonton. ($5,000)
Other projects related to single-use item reduction. ($700 to $5,000)
Eligibility Criteria
Applicants must have a valid City of Edmonton business licence. Eligible applicants include:

Businesses.
Registered charities.
Community groups.
Event organizers.

Joint applications from two or more organizations are also welcome. In joint applications, one organization must be clearly identified as the lead as they will be the recipient of the funding and responsible for reporting.
Organizations with multiple locations may apply for one grant per location, provided each location has its own current business licence in good standing.
For more information, visit https://www.edmonton.ca/programs_services/garbage_waste/single-use-item-grant