Deadline: 07-Apr-21
Are you one of Ireland's highest-potential social entrepreneurs? Do you have what it takes to make real change across the country? If yes, then apply for this Impact Programme.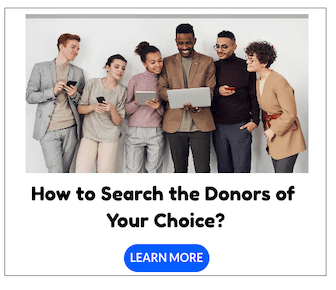 The Impact Programme provides funding, mentoring and a network of supports to high-potential social entrepreneurs and their project, helping them to become a more impactful, effective, scalable, and sustainable organisation. They work with high-potential social entrepreneurs and their organisations to become more impactful, effective, scalable, and sustainable.
Social Entrepreneurs looks for 5 social entrepreneur-led projects with the potential to significantly impact the problem that they are addressing in Ireland, and work with them for 9 months. The Impact Programme will be delivered primarily online in 2021-22 with in person elements when and if safe to do so.
Benefits
Together with a small group of fellow social entrepreneurs, you will receive:
Funding: Each Impact Awardee will receive €20,000 in funding.
Training & Support: Impact Awardees will receive support valued at approximately €20,000. They will join an accelerator programme where they will receive mentorship, training, and consultancy in areas like leadership development, fundraising, governance, strategic planning, and communications. They can also receive pro-bono support from partner organisations, ensuring that they receive the best professional services available at no, or a low, cost.
A Powerful Community: Each Impact Awardee will become a member of the Social Entrepreneurs Ireland Community, made up of social entrepreneurs, sectoral experts, and SEI's funders and supporters. Community workshops, retreats, and gatherings are an opportunity for Alumni to come together to network and learn from each other, receive advice from other social entrepreneurs and hear selected speakers on both personal and professional topics. Through this community, you will receive peer support from experienced social entrepreneurs and expand your network significantly, connecting with the largest community of social entrepreneurs in Ireland.
Eligibility Criteria
In order to apply to the Impact Programme, you must meet the following criteria:
You are aged 18 years or over at the time of applying for the programme.
You are the social entrepreneur leading the project – the main driver and decision maker.
The primary focus of your project is on benefiting people in Ireland.
You have identified a social or environmental issue and developed a clear business model to solve it.
Your solution is new or better than others in existence already in Ireland.
Your project has moved beyond the initial idea stage, with activities up and running that relate directly to the problem you are trying to address.
You have evidence to illustrate the social mission and impact of your project on your target beneficiaries/audience.
You have the ambition to scale and grow the impact of your project beyond its current level.
You are open and keen to engage with the learning and development opportunities provided through the Impact Programme. The Programme will run from July 2021 – March 2022. This involves a time commitment of on average 2 to 4 days per month.
You are willing and able to develop your project on at least a part-time basis for the duration of the programme
For more information, visit https://socialentrepreneurs.ie/programmes/