Deadline: 5-Dec-22
Fraser Coast Regional Council's Sport and Recreation Capital Projects Fund offers eligible community organisations the opportunity to apply for one‐off funding to develop infrastructure that assists in the growth and engagement of sport or active recreation in the Fraser Coast region.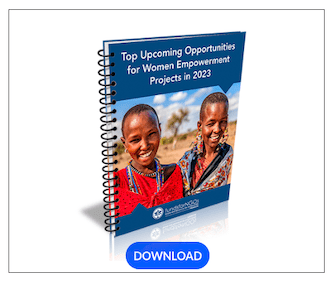 Objectives
The purpose of the Sport and Recreation Capital Assistance Fund is to:

Assist the long‐term sustainability of community sport and active recreation groups who play a vital role in providing avenues for increased participation in physical activity and improving the health and wellbeing of the Fraser Coast Community; and
Build capacity in the sporting and active recreation community to meet and respond to Council's goals, as outlined in the Corporate Plan.
Priority for funding
Priority for funding under the Fraser Coast Regional Council Sport and Recreation Capital Assistance Fund
Grant will be given to proposals which:

Enhance or establish regionally significant sporting facilities;
Enable multi‐use (i.e. can be used by more than one sporting code or club);
Are financially sustainable and provide infrastructure that enables economic growth;
Increase participation opportunities in sport or active recreation; and/or
Increase the safety of existing facilities.
Funding Information
The maximum funding provided will be based on the available funds allocated by Council in any budget year. The total funding pool for the 2022/2023 budget year is $100,000.
In the 2022/2023 year, projects seeking funding between $5,000 and a maximum $10,000 will be considered by Council.
All project applicants are required to make a minimum cash contribution of 10% towards the overall project cost. Contributions above the 10% threshold either in cash or in‐kind will be favourably considered. Council will fund a maximum of 90% of the project costs to a maximum of $10,000 for approved applications.
Eligibility Criteria
Not for profit incorporated community organisations can apply for a Community Grant provided they meet the following criteria:
The organisation:

Is based within the Fraser Coast local government area;
Is a legal not for profit entity, complying with all incorporation requirements of the State and
Commonwealth as at the closing date for the grant program;
Has appropriate insurances and adheres to sound Workplace Health and Safety practices;
Has met acquittal conditions for any previous Council grants;

Has no debt to Council outside standard trading terms, or has entered into scheduled payment arrangements with Council that is being adhered to.
The project or activity is aligned with Council's strategic goals and priorities and benefits the residents of the Fraser Coast Regional Council Local Government area.
If a community group is not incorporated and seeks to apply for a Grant, the group is able to do so provided that the application is auspiced and administered by an incorporated not-for-profit community organisation that meets the criteria outlined above and is willing and able to accept legal and financial responsibility for the grant.
The Sport and Recreation Capital Assistance Fund will enhance regular and ongoing participation opportunities by increasing sporting facilities or improving the standard of existing facilities across the Fraser Coast.
The strongest proposals will:

Remove barriers to promote inclusion in sport such as upgrading the provision of disability access, amenities for female participation and officiating amenities;
Demonstrate cultural inclusivity;
Develop environmentally sustainable sport / active recreation facilities for positive environmental impact.
Selection Criteria
Organisations will need to demonstrate:

The project need and how it was identified; including strategic planning that supports the application
How the project fits with Council's Corporate Plan Themes (Corporate Plan pg 7)
Broad community benefits from the planned activity or project and how these will be measured;
Willingness to work cooperatively and collaboratively with other organisations where appropriate;
A significant input to the project by the applicant (in either funds, labour or in‐kind support) (10% cash minimum);
Value for money; and
Strong application quality and organisational history.
Ineligible
Who cannot apply to Sport and Recreation Capital Assistance Fund?

Government agencies or Departments of local, state or federal government;
Educational, religious, political or medical organisations, where the application is for the organisation's core business – significant broader community benefit must be demonstrated in the application;
Individuals;
Not for profit community organisations with a liquor and/or gaming license or a supporters/associated club that commercially trades seven days a week.
For more information, visit Sport and Recreation Grants.
For more information, visit https://www.frasercoast.qld.gov.au/grants-and-awards