Deadline: 29-Nov-22
The Foundation for Rural Regional Renewal (FRRR) is seeking applications for its Strengthening Rural Communities: Prepare & Recover Program to support communities in remote, rural, and regional communities across Australia to implement initiatives that prevent and prepare for future climate-related impacts or recover from existing disasters through the medium to long term process.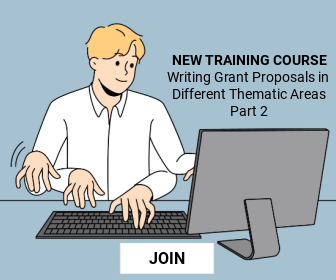 Objectives
SRC Prepare & Recover aims to support projects that:
Assist communities prevent and prepare for, respond to, or recover from disasters, weather events or climate impacts;
Demonstrate broad community benefit, are locally determined, support collaboration and build capacity for the future;
Build networks or resources so that local communities can share information, increase climate related knowledge, and strengthen social connection;
Aim to 'build back better' infrastructure following a disaster event, accounting for historical and future climate risks;
Recognise First Nations knowledge and strengthen cultural practices to foster healing, connection and care for Country; and
Have limited ability to attract funds from other donors or government.
Priorities
While all requests will be considered, priorities for funding are outlined below:
Projects that support communities in remote, rural or regional Australia with fewer than 15,000 people;
Projects initiated and delivered by local community groups and not-for profits;
Organisations that do not have DGR status; and
Applications that demonstrate clear community centred recovery, preparedness or resilience building focus will be prioritised.
Funding Information
Organisations can request up to $25,000 per round in the SRC Prepare & Recover program for projects that relate to the following disasters.
The total funding pool includes:

2019/20 Black Summer Bushfires: $650,000;
February 2022 Flooding (QLD and NSW): $150,000;
WA's Cyclone Seroja: $60,000.
Eligibility Criteria
To apply, your organisation must meet the following criteria:
Applicant organisations must be a not-for-profit organisation with either an Incorporation Certificate and/or an ABN. If you are unsure if your organisation is a registered not-for-profit (for example, if you are a Co-operative, Other Unincorporated Entity, Public Company or Trust), please contact FRRR;
Project must be for charitable purposes and offer clear public benefit;
Organisations with or without DGR endorsement are eligible;
Organisations can submit one application per grant round;
Projects must benefit communities in remote, rural or regional Australia.
For more information, visit https://frrr.org.au/funding/place/src-prepare-recover/