Deadline: 30-Jun-23
The Kerr Foundation, Inc. is inviting proposals for its grant program to identify and support 501(c)(3) organizations and institutions that provide new or enhanced opportunities for those within granting areas, particularly the young.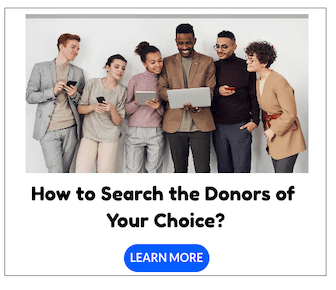 The Foundation believe this is the best accomplished in the areas of education, health, cultural development and community service.
While preference is given to Oklahoma organizations and institutions, they recognize those located outside the state and region can also have a beneficial impact on the economic, social and cultural growth and development of Oklahoma.
Therefore, they will also accept grant requests from Arkansas, Colorado, Kansas, Missouri, New Mexico and Texas. In recognizing the significant and continuing influence of the Federal government on their state and region, they will also accept proposals from the Washington D.C. area; however, Oklahoma organizations will receive first priority for available funds.
Categories
Program Categories

Education – Institutions of elementary, junior high, pre-collegiate, along with institutions of higher learning to include health science centers and medical research done by educational institutions
Arts and Culture – Organizations in the visual arts and performing arts areas, museums and libraries
Health – Institutions providing health care, doing medical research, or outreach organizations employing primarily professionals from the allied health area
Human Services – Organizations providing services in diverse areas to the public, and specifically to the disadvantaged, people with special needs and the elderly

Project Categories

Capital – Bricks and mortar projects, including equipment
Program – Programs having an objective and specified time span
Operating – Funds to be used to cover basic ongoing administrative and personnel expenses
Eligibility Criteria
The Kerr Foundation, Inc. invities 501(c)(3) organizations and institutions that provide new or enhanced opportunities for those within granting areas, particularly the young
The Kerr Foundation, Inc. does not give back-to-back grants. For example, if your organization received a grant payment in 2021, you may not apply again for a period of three years, or until 2024.
Please provide a brief history of your nonprofit and an overview of your programs.
Attach a copy of your 501c3 letter of exemption from the IRS, amount of money you are requesting, and a brief description of the project for which you are requesting funds. Explain the need that can be met by your project and describe the target population and geographic area, while providing a few significant statistical facts.
If you are approaching other agencies or nonprofits to support this project, mention them and be sure to list any funds already received and how you expect to support the project. You will then be notified via email whether or not you have been approved to apply for funding from their Foundation.
Note

Please state if you have applied for and been denied funding in the past or if a past LOI was not approved to proceed with their online grant application process. In both instances you must wait at least twelve (12) months before submitting another one.
For more information, visit The Kerr Foundation, Inc.
For more information, visit http://www.thekerrfoundation.org/guidelines.php