Deadline: 03-Nov-21
The Ministry of Foreign Affairs of Denmark is launching a Call for Proposals (CfP) focused on Strengthening protection and capacities for change among displacement-affected communities in Lebanon and Jordan through improving access to basic legal, social, and economic rights, with a particular focus on youth and women.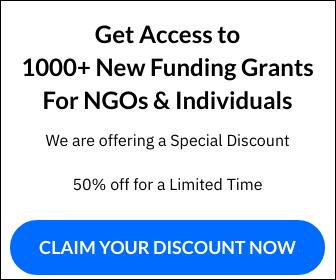 The conflict in Syria has entered its eleventh year and has developed into one of the most complex and protracted crises in the world. Denmark's efforts toward the Syria conflict and displaced Syrians in the region are expected to amount to at least 700 million DKK in 2021. A new multiannual programme focused on Syria and Syria's neighborhood is being developed as part of this assistance.
This Call for Proposals (CfP) is part of Denmark's programme of support to Syria and neighbouring countries. The overall purpose of that programme is to promote durable solutions, with a geographic focus on Syria, Jordan and Lebanon.
The purpose of the CfP is to generate projects from international civil society partners that focus on sustainable improvements in protection outcomes and seek to promote longer-term, inclusive and sustainable solutions for refugees and host communities in Jordan and Lebanon across the HDP nexus.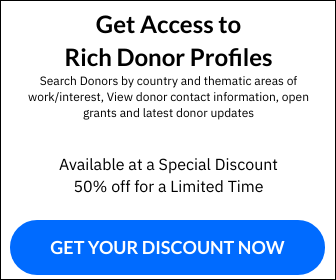 Specifically, the Call for Proposal will aim for sustainable activities that address vulnerabilities and social tension, and increase capacities for change, in particular among youth and women, through conflict-sensitive, protection-focused activities that strengthen access to basic legal, social and economic rights. For instance, this may be in the form of projects that:
address challenges related to legal stay along with housing, land and property issues;
address gender-based violence;
improve mental health and psycho-social well-being;
address child labour;
empower youth as agents of change;
or address any other central protection challenges as identified through a thorough context analysis
Funding Information
The overall amount made available under the CfP is DKK 90 million and it will result in a maximum of 3-5 grants, each totaling DKK 10-35 million with a duration of 24-48 months. The CfP is subject to approval of the competent authorities, since the full programme has not yet been approved.
Core Elements
A proposal should address the following core elements:
Focus on sustainability and potential scalability: The project must invest in methods, tools, or evidence that provide a demonstrable increase in the sustainability of protection outcomes and potentially also in the number of beneficiaries, once scaling up is achieved. This likely means that projects will need strong processes for learning and for documenting methodologies that will guide later replication.
The theory of change should clearly describe how the project will enhance protection and capacities for change among beneficiaries, with a particular focus on women and youth.
Geographic coverage: The project should address Jordan, Lebanon, or both countries. The theory of change should align with the choice of geographic focus. For example, if there is additional complexity, risk or cost in addressing two countries, then the theory of change should justify that choice.
Learning: The theory of change should explain how the project may incorporate learning from existing protection services in the region. For example, a project may have access to an existing protection service and use that to innovate an improvement, or the project could take a prototyping approach to inventing an entirely new service, grounded in an analysis of gaps in meeting beneficiary needs or in current approaches to meeting that need.
Approach: Demonstrate a conflict- and gender-sensitive, rights-based approach to stakeholder analysis and project design.
Eligibility criteria
There will be two stages in this application process, the prequalification stage and the project development stage. At the pre-qualification stage the formal eligibility of the application/Lead Applicant will be assessed on the basis of the following criteria: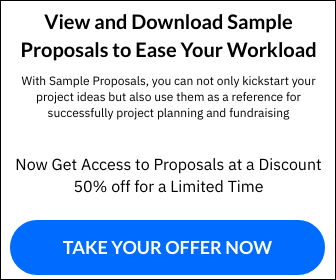 Proposals must be submitted by a single Lead Applicant or by the Lead Applicant representing a consortium. In order to be eligible for a grant, the Lead Applicant must be an international non-governmental organisation.
The concept note and attachments must be fully in line with the specified format and guidelines for content, including the consistent use of the font Garamond, pitch 12.
The Lead Applicant has undergone successful donor-led external capacity assessments or evaluations within the last five years that provides sufficient information to demonstrate its capacity to manage financial contributions from the Danish Ministry of Foreign affairs. Further, it must be able to present audited accounts without any reservations, covering the past three financial years.
The Lead Applicant has experience of working within similar sectoral and the geographical areas within the past 3 years and at a scale comparable to the proposed project.
Does the objective address an increase in the sustainability and coverage of protection services and outcomes?
For more information, visit https://bit.ly/3vIi3Py