Deadline: 28-Feb-23
The Active Citizens Fund Romania is calling for proposals under the Fund for Bilateral Relations to contribute to strengthening bilateral relations between Romania and the Donor States (Iceland, Liechtenstein and Norway).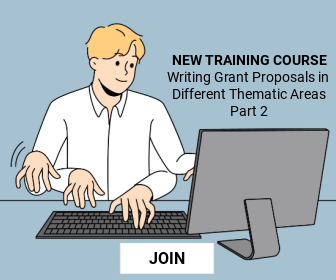 The objective of the current Call for proposals is to facilitate networking, exchange, sharing and transfer of knowledge, technology, experience and best practice between organizations that were or currently are project promoters and partners of the ACF Romania programme and entities in donor states.
Areas of Support
The following Areas of Support are targeted by the Programme:
Democracy, active citizenship, good governance and transparency
Human rights and equal treatment through combating any discrimination on the grounds of racial or ethnic origin, religion or belief, disability, age, sexual orientation or gender identity etc.
Social justice and inclusion of vulnerable groups
Gender equality and gender-based violence (GBV)
Environment and climate change
Funding Information
The total minimum allocation for the present Call for proposals is of 304,391.08 Euro. The minimum grant amount per project is 5,000 Euro and the maximum is 30,000 Euro.
Co-financing is not required – the project grant rate may be up to 100% of the total eligible expenditure of the project.
The duration of the projects is minimum 1 month and maximum 6 months
Eligible Activities
Type of eligible activities (non-exhaustive list):
Participation in or organization of conferences, seminars, training courses and/or workshops;
Organization of internships;
Organization of study visits;
Elaboration and publication of policy papers, reports, studies, scientific papers analysis and/or articles written in cooperation by at least one organization from Romania and an entity from a donor state;
Promotion, information and dissemination activities of results achieved in projects financed through the ACF Romania programme;
Campaigns, exhibitions and promotional materials aimed to promote and disseminate results achieved in projects financed through the ACF Romania programme;
Translation in English and/ or donor state languages and dissemination in donor states of the (tangible) results of projects supported under the ACF Romania programme;
Any other activities of common interest that contribute to the strengthening of bilateral relations and, at the same time, to the development of the applicant's capacity.
Eligibility Criteria
Non-governmental and non-profit organizations (NGOs), with Romanian nationality that acquired legal personality, are organized and operating under the Government Ordinance 26/2000 and/or the Law 21/1924 on associations and foundations (with subsequent amendments and completions); or
County and Bucharest municipality foundations for youth and the National Youth Foundation established under the Law 146/2002 (with subsequent amendments and completions); or
National Red Cross Society in Romania established under the Law 139/1995 (amended and supplemented by the Law 524/2004) and its structures with legal personality; or
Non-governmental and non-profit organizations (NGOs) legally established in one of the Donor States (Iceland, Liechtenstein and Norway
For more information, visit https://activecitizensfund.ro/en/al-treilea-apel-pentru-cereri-de-finantare-din-cadrul-fondului-pentru-relatii-bilaterale/#documente