Deadline: 25-Jan-23
The Tinker Foundation is pleased to announce the applications for Institutional Grants program which provides project funding to organizations working to improve the lives of Latin Americans, with an emphasis on support for organizations in the region.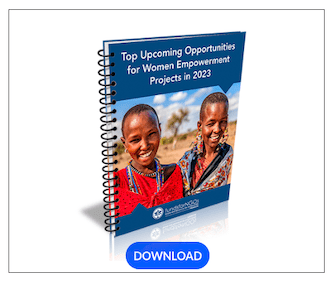 The Foundation funds research and advocacy, experimentation, scaling up of promising interventions, and exchange of knowledge and models – with the overarching goal of contributing to large-scale change in policy and practice. They award grants through three program areas that they have prioritized during the last decade because of their importance to the region.
Priorities
Democratic Governance

The Foundation invite projects that work toward creating and consolidating systems of justice that are independent, effective, reliable, equitable, and transparent. They will consider proposals focused at the national or sub-national level, including those with comparative or regional components. Projects may relate to what could be called the "unfinished work of judicial reform," i.e., the challenges and opportunities involved with implementing and operating within more recently adopted structures and frameworks.
Initial areas of interest include:

Promoting transparency and accountability in the justice sector, both from within justice institutions and without (civil society monitoring, etc.)
The selection, training, and assessment of justice sector actors, as well as developing next-generation talent
Increasing access to justice, particularly for vulnerable and marginalized groups
Tinker will consider a range of project types and methodologies that match their overall grant-making parameters and capacity. These may include research and policy analysis, experimentation with new models and early scale-up of proven approaches, and exchange of knowledge across countries and contexts. They generally do not fund litigation efforts.

Education

The Foundation recognizes the importance of continued action to prioritize the needs of the most vulnerable students and to address gaps in learning as schools return to more regular instruction. While the pandemic has had devastating effects on education, the recovery process may also present opportunities for improving teaching, learning, and educational access in the region.
Funding priorities for 2023:

Given the ongoing pandemic and the varying educational conditions across the region, the Foundation will maintain an intentionally broad funding strategy for 2023. Tinker welcomes promising projects from across the region that:
Promote foundational learning recovery and acceleration. After extended school closures and inconsistent access to remote learning, many students have fallen well grade-level standards. They welcome projects that seek to address these gaps.
Secure student re-enrollment and retention. School closures have caused lower registration rates in some educational communities, and experts fear many more students may drop out in the coming months and years because of academic and other pandemic-related challenges. They seek projects that address this challenge, with a particular focus on the most vulnerable students.
Evolve curricula and teaching approaches. There is a window of opportunity to introduce new practices and shift educational priorities. They invite projects that involve work with school systems, educational leaders, and families to promote basic learning and implement evidence-based pedagogical approaches that increase educational equity and quality moving forward.

Sustainable Resource Management

The Tinker Foundation's work on the environment is focused on efforts that support sustainable management of habitat and resources and incorporate social and economic dimensions affecting the well-being of local communities. Projects will address these challenges at multiple levels ranging from engaging with policy makers, to capacity building, and standards development and implementation. Funding is available for projects that address one of the following key themes:

Promoting Sustainable Management Practices: Projects should address the crucial links between effective resource management and communities that use them and seek to ensure that economic returns resulting from improved management policies benefit local populations. Potential strategies include assessing and establishing best practices; developing the human talent required to manage and conserve resources (i.e., technical training); and identifying mechanisms, practices and/or policies that avoid or mitigate overexploitation. Issues of interest include sustainable agriculture, sustainable forestry, and non-timber forest products. Projects may also consider the conservation and livelihood aspects of sustainable tourism, fisheries management, and payment for environmental service programs.
Water: Water scarcity and quality issues have emerged as critical concerns worldwide. In Latin America, as elsewhere, the shortage of water and the resulting social, economic, and health costs disproportionately impact the poor. For that reason, the Foundation has a particular interest in projects that promote equitable access to a clean and secure water supply. Ideally, proposals should offer innovative ideas and policies that improve locally determined mechanisms for watershed management with an emphasis on governance; develop water policies and management methodologies based on local hydrological assessments; or identify, implement, and replicate workable models of freshwater management and protection.
Funding Information
Grant amounts vary by program area and project. However, grants typically range between $50,000 to $150,000 per year, for up to three years. They also welcome requests for smaller grants in support of more bounded projects or to complement other resources.
Duration: They may provide support for a maximum of three years.
Eligibility Criteria
Organization Status

The Tinker Foundation provides grants only to organizations that are charitable in nature, i.e., with a United States 501(c)(3) tax status or its equivalent if the organization is located outside the U.S. Organizations from Latin America do not need to have United States 501(c)(3) status.

Geographic Focus
Institutional Program Area

The project must fall under one of Tinker's primary program areas:

Democratic Governance
Education
Sustainable Resource Management.
What they do not fund
Their funds may not be used for:

Individuals, including individual research
Direct or grassroots lobbying (see their Overview of U.S. Lobbying and Political Campaigning Rules for Grantees)
Annual or other fund-raising appeals
School tuition or scholarships, or child sponsorships
Support for building construction or major equipment purchases
Production costs for film, television, and radio projects
Art museum collections, films, and exhibits
Endowments.
For more information, visit Institutional Grants Program.