Deadline: 1-Dec-22
The Together Chatham-Kent (CK) is offering community project-specific cash grants to non-profit community groups throughout the municipality for community projects.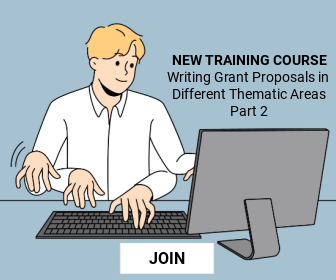 Priorities
Growth: Population and economy is growing.
Community Wellness: Everyone is safe and able to thrive.
Environmental Sustainability: Acting today for a better tomorrow.
Community Engagement: The voice of the community is reflected in municipal decision-making.
Areas of Strategic Focus
Economic Prosperity: community will be a leader in educational opportunities and recognized as a destination of choice for business investment.
A Healthy and Safe Community: community is a leader in healthy public policies and is one of the healthiest and safest in Ontario.
People and Culture: community is recognized as the best place to live in Ontario and a destination of choice to experience arts and culture.
Environmental Sustainability: community will be recognized as a leader in the management of natural and built resources and energy conservation.
Funding Information
Applicants can request 50% of a project's expenses up to a maximum of $10,000.
Projects must be completed within one year of the application approval.
Eligibility Criteria
An applicant must meet each of the eligibility criteria in order to advance to the decision-making stage of the review process.
The applicant shall be a registered Canadian charity, a non-profit organization, or community organization. Grants are not awarded to individuals, commerce, businesses, industries, sports teams/facilities, schools or sole proprietorships.
The project is located within the geographic boundary of Chatham-Kent. The intent is to invest local resources in local initiatives and build residents' organizational capacity, not to supplement campaigns developed and delivered into the region through international, national, or provincial organizations.
The applicant shall respect the Canadian Charter of Human Rights and Freedoms and promote equal access and opportunity for all persons. The Municipality is nonpartisan and does not provide financial support to a religious or political doctrine.
All applicants are screened for debt to the Municipality. Those in debt (e.g. taxes owed, delinquent on final reports for previous grants, fines, etc.) will be deemed ineligible for consideration.
Grant applicants should be able to demonstrate active fundraising efforts to support the continuation of the project.
For more information, visit https://www.letstalkchatham-kent.ca/together-ck-events-grant-program-2023