Deadline: 13-Oct-20
The Torres Strait Regional Authority (TSRA) is accepting applications for the Second Round of Common Funding to provide an opportunity for individuals and organisations within the Torres Strait Region.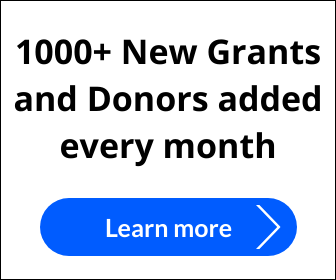 The Torres Strait Regional Authority (TSRA) is the leading Commonwealth representative body for Torres Strait Islander and Aboriginal people living in the Torres Strait and is committed to achieving improved outcomes for Indigenous Australians in the Torres Strait Region, including the communities of Bamaga and Seisia in the Northern Peninsula Area of Cape York.
The second Common Funding Round for 2020 invites grant applications against the following TSRA programmes:
Culture Arts and Heritage: Torres Strait art is unique, is recognised nationally and internationally, and contributes to the preservation of culture. Protecting the art and culture, including copyright and intellectual property rights, is an integral element in growing the artists and art centres in the region. The aims of the Culture, Art and Heritage Programme are to:

protect culturally significant sites and artefacts to ensure longevity
revitalise and maintain traditional cultural practices (art, dance, language, storytelling and songs) among communities
advocate agreed protocols around the protection of traditional knowledge, intellectual property and copyright (in line with the United Nations Declaration on the Rights of Indigenous Peoples)
promote Ailan Kastom to ensure that services and management practices are underpinned by cultural values and protocols.

Health Communities: Through its initiatives, the Healthy Communities Programme will focus on a proactive role in contributing to, funding, advocating and monitoring health for improved outcomes for the people of the Torres Strait and Northern Peninsula Area. The aims of the Healthy Communities Programme are to:

Seek to influence policy for all health programmes across all tiers of government.
Monitor health services and health initiatives across the Torres Strait and Northern Peninsula Area and provide strategic policy advice, under the broad umbrella of Integrated Service Delivery.
Provide direct support targeting healthy lifestyles, including improving availability of fresh produce and healthy food options, and encouraging people to undertake healthy activities.
Provide some direct support for home ownership.

Safe Communities: Through the Safe Communities Programme, the TSRA will support the delivery of non-mainstream community capacity building for ongoing, funded non-government organisations. The aims of the Safe Communities Programme are to:

Contributing to the development of standards for the provision of all mainstream social services and facilities including emergency response services, through engagement with responsible agencies.
Undertaking a policy advocacy, monitoring and support role with respect to mainstream services, advocating and acting as solution broker on behalf of communities and the region, using Integrated Service Delivery forums.
Providing direct funding and resource support for community services and facilities that contribute to the improved safety of communities (the TSRA is not a provider of mainstream social and community services).

Native Title – Prescribed Bodies Corporate (PBCs) Capacity Building Initiatives: The Native Title Programme will continue to facilitate the securing of legal recognition of Native Title to land and waters in the Torres Strait, and the proper regard for Native Title rights in relation to all projects affecting Torres Strait land and waters. The Native Title Programme are to:

Assist Traditional Owners to obtain legal recognition of Native Title over land and sea in the Torres Strait region
Manage and legally protect Native Title rights
Build capacity of Native Title PBCs
Protect, maintain and progress Native Title rights and recognition over the region's land and sea country.
Eligibility Criteria
Organisations and individual located in the Torres Strait and Northern Peninsula Area communities of Bamaga and Seisia can apply for
grants
through TSRA Common Funding Rounds, provided they meet the eligibility criteria outlined below:
Applicants must be residents of, or based in the Torres Strait Region, which includes the Northern Peninsula Area Communities of Bamaga and Seisia.
The activity or project for which funding is sought must be delivered in the Torres Strait Region and it must directly benefit Torres Strait Islander or Aboriginal people living in the region.
TSRA Board members or employees and their immediate families (spouse and dependent children) are not eligible to apply for TSRA grant funding, individually or on behalf of another person or organisation. Where TSRA Board Members or staff hold positions within an organisation applying to the CFR, other office bearers must be used to sign grant application forms.
The applicant does not have any grants in breach with the TSRA or other Commonwealth Government Agencies.
Unincorporated organisations and individuals will need to engage an incorporated organisation to auspice grant funding. The auspicing organisation must have the capacity to receive the grant funding, acquit expenditure, and prepare financial reports on behalf of the applicant. Written evidence that the auspicing organisation accepts this responsibility will need to be provided with the application.
If the applicant is an individual or an organisation that requires a financial auspicing partner, that they have completed any previous TSRA grants and those grants have been acquitted by the TSRA.
Applications to support an income generation activities (for-profit) are not eligible for support through the Common Funding Round.
Activities or assets for religious organisations are not eligible except where linked to creative arts and cultural maintenance activities for the broader community.
For more information, visit http://www.tsra.gov.au/opportunities/grant-funding