Deadline: 15 August 2016
The U.S. Embassy San Salvador, Public Affairs Section (PAS) is pleased to announce the funding availability through its Public Diplomacy Grants Program to enhance relations and mutual understanding between El Salvador and the United States of America and support goals outlined in the bi-lateral Partnership for Growth (PFG).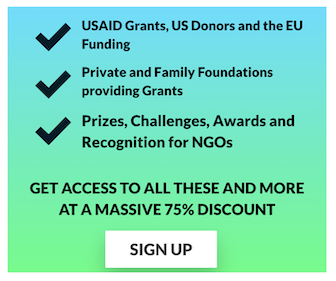 Proposals should focus on raising awareness of citizens' roles and responsibilities and citizen participation in reaching their goals.
Projects Priorities
Strengthen educational exchange
Improve the teaching and learning of the English language
Support the rule of law
Professionalize the media
Promote freedom of expression
Reduce violence
Promote social inclusion and tolerance of underserved communities, such as LGBTI, disabled persons and minority ethnic groups;
Encourage entrepreneurship, economic growth and sustainable environmental practices.
Components
Seminars
Conferences
Workshops
Cultural (e.g. art, music, dance, theater) programs
Exhibitions
Outreach campaigns
Funding Information
Any grant requested for individual awards under this call for proposals must fall between $10,000 to $30,000.
The Embassy may award smaller or larger amounts, depending on circumstances deemed to be in the best interest of the U.S. government, and pending the availability of funds.
Eligibility Criteria
The U.S. Embassy will accept applications from non-governmental organizations, and other legally recognized non-profit institutions in El Salvador, including governmental institutions.
Commercial entities are ineligible.
Organizations must have a commitment to equal opportunity employment practices and to non-discrimination practices to beneficiaries, without regard to race, religion, ethnicity, gender or political affiliation.
How to Apply
Interested applicants can submit their applications at the address given on the website.
Eligible Country: El Salvador
For more information, please visit grants.gov.