Deadline: 12 June 2016
UN Women is currently inviting registered NGOs to submit project proposals under the program titled- Standards and Engagement  for Ending Violence against Women and Domestic Violence in Bosnia and Herzegovina. It is a three-year programme developed by the UN Women Country Office in BiH and financially supported by the Swedish International Development Cooperation Agency (SIDA).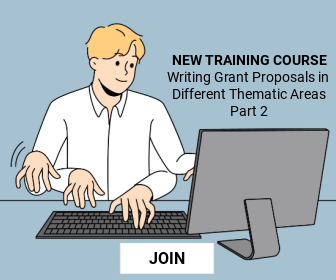 The program aims to strengthen institutional and social response mechanisms that contribute to reducing gender-based violence.
Objectives
Interested specialized organizations are invited to apply for one of the two following components:
Protection from gender based violence
Prevention of gender-based violence
Guiding Principles
Evidence-based programming, building on lessons learned and recommended practices, to ensure optimal results and use of resources.
Human rights-based and gender-responsive approaches that place first priority on promoting, protecting and fulfilling the human rights of women and girls, as well as strengthening institutional capacities at local levels to eliminate all forms of discrimination against women.
Transformation of inequitable gender norms and power disparities between women and men and empowerment of women and girls to thrive as equals.
Holistic responses that address women's and girl's inter-related rights and needs, including safety, access to health, education and economic security.
Focus on priority groups, including those living in poverty or otherwise especially excluded or disadvantaged, and ensuring responsiveness to diversity.
Coordination and multi-sectorial partnerships, including among government, nongovernmental, women's and other civil society groups.
Commitment to sharing knowledge, by documenting, evaluating and disseminating results, and working with UN Women staff in the process.
Priority placed on sustainability of results.
Eligibility Criteria
The Call for Implementing Partners is opened to registered civil society organizations working in Bosnia and Herzegovina. Applications are encouraged particularly from women's, youth and human rights organizations.
Priority will be given to organizations:

that apply in consortium (under the coordination of one organization) and
that reach a wider geographical area.
How to Apply
Eligible applicants are expected to submit proposals using the attached Application form and Budget template.
Submissions should be sent by e-mail with a signed cover letter and endorsements, wherever applicable.
Eligible country: Bosnia and Herzegovina
For more information, please visit UN Women-GBV.