Deadline: 16 November 2016
The Office of the United Nations Development Programme (UNDP) in Jordan is seeking proposals for the program entitled "Inclusive Youth: Lead Your Generation" with an aim to plan, design, and implement youth programs and activities that gives the youth an opportunity to increase their leadership skills, to exercise belonging, to increase knowledge and skills, generate confidence, and to enhance active citizenship of the youth.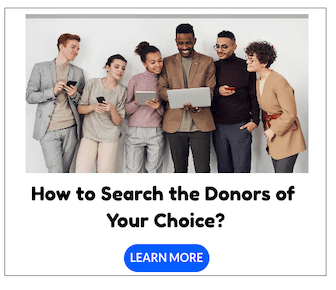 These activities and programs should also equip them with social, civic, political, and intercultural competencies as well as a strong capacity for critical thinking.
Objectives
Long-term: To support vulnerable host communities in Jordan and to strengthen community resilience against extremist narratives and recruitment tactics.

The long term objectives include; prevent violent extremism, especially among youth populations, enhance social cohesion, encourage civic engagement, support women's role in preventing violent extremism, enhance community outreach and the sense of community engagement, promote peace and culture of nonviolence, introduce and apply the community concepts of "Change and Peace Agents" and "Champions of Change", teach career development skills, and establish a nationwide network of youth towards preventing violent extremism.

Medium-term: To raise awareness among youth and civil society in the area of (PVE) and to work together to target, design and deliver initiatives and campaigns that provide alternative pathways for youth living in communities vulnerable to violent extremism.

This will be achieved through using tools for Preventing Violent Extremism (PVE), such as organizing youth camp gatherings, dialogue spaces, and the opportunity to increase their leadership skills and exercise their sense of belonging hence to generate confidence in themselves and encourage them to be leaders of change and participate in decision making processes.
Funding Information: UNDP will partner with the proposer to fund distinguished initiatives up to (1,000) JD's per activity. Initiatives will be funded by UNDP through the selected bidder up to (25,000) JD's.
Eligibility Criteria
Experience in activities related to youth with special focus on organizing programs and activities in the local communities in Jordan and in the region (3 years of applied experience).
Experience in implementing community awareness and outreach, as well as working with youth participants who are managing and implementing small and mid-size community projects.
Proven experience in working with civil society organizations related to youth in Jordan.
Past record and evidence of excellent performance and success stories in implementing youth programs and initiatives (a list of references should be annexed).
Local and international non-governmental organizations can apply.
How to Apply
Interested applicants can submit their applications at the address given on the website.
For more information, please visit Call for Proposals.