Deadline: 26-Nov-22
The United Nations Development Programme (UNDP) Lao PDR is awarding a Grant for organizations to support the capacity development of national non-profit associations (NPAs) on socio-economic development in Lao PDR.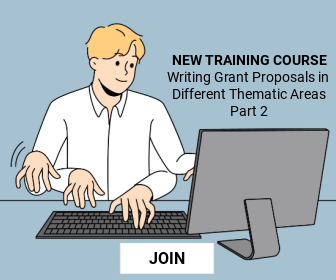 The UNDP Grant to "Support the Capacity Development of Non-Profit Asccoaition on Socio-Economic Development in Lao PDR" aims to support Lao PDR-based national and international non-governmental organizations in their efforts to contribute to the country-level implementation of the provisions of the Covenant and domestic legislation and policies in the area of socio-economic development, particularly through strengthening capacities of national NPAs.
Proposals may address one or several specific provisions of the ICESCR Covenant, including but not limited to: (1) work and social protection; (2) physical and mental health; (3) education; (4) cultural life, etc. UNDP also welcomes proposals on other activities that contribute to advancing economic, social, and cultural rights in Lao PDR, including those focused on overall networking and coordination with governmental and non-governmental organizations working in the area of socio-economic development.
Objectives
Contribute to the first ICESCR Review of Lao PDR and further follow-up processes;
Empower national NPAs to participate in decision-making affecting groups of the population they represent;
Facilitate networking and coordination amongst national NPAs working in the area of socio-economic development;
Enhance dialogue on socio-economic development between line Ministries and national NPAs working in this area.
Suggested Modalities of Interventions
Strategic planning;
Public awareness-raising and capacity-strengthening;
Analysis of domestic legislation and policies;
Socio-economic data collection and analysis.
Funding Information
Maximum Grant Available: USD 25,000
Expected Duration: 9 months
Eligibility Criteria
The UNDP Grant not exceeding USD 25,000 will be provided to one Lao PDR-based national or international non-governmental organization.
According to the UNDP Programme and Operations Policies and Procedures (POPP), the Grant can be awarded to non-governmental organizations, including non-governmental academic or educational institutions. The private sector, commercial entities, and governmental organizations, such as regional governments, municipalities, etc., are currently not eligible to receive this Grant.
Selection Criteria
The selection criteria will involve the following elements:

Capacity of Applicant Organization;
Programmatic and awareness-raising experience in the area of socio-economic development;
Existing partnerships with other national and international non-governmental organizations;
Simplicity and ease of implementation, yet adopting innovative or unconventional approach;
Effectiveness and measurability of impact; and Timeframe.
Proposals passing the eligibility criteria will be scored against the following:
Applicant Organization's institutional capacity, relevant experience, and existing partnerships;
Relevance of the proposal: quality of the context/problem analysis and assessment;
Implementation strategies: soundness of strategy, proposed activities, and expected results against the context/problem analysis in designing the proposal (30 points); and
Budget proposal.
For more information, visit https://www.undp.org/laopdr/press-releases/undp-grant-organizations-support-capacity-development-non-profit-associations-lao-pdr