Deadline: 06-Feb-23
Applicants are invited to submit their applications for the 2023 Outride Fund to promote cycling as a tool to improve social, emotional, and cognitive health.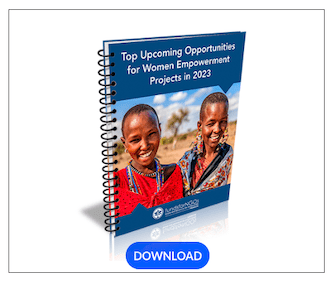 The Outride Fund has awarded over $1.5 million dollars to more than 173 community cycling projects across the US. The Outride grant committee will assess projects on the basis of their alignment with our mission and research, an organization's viability and capacity to create impact, and the organization's commitment to equity and access.
Focus Areas
The grants are focused on:
Social, Emotional and Cognitive health:

We believe in the power of cycling to increase wellness and mental health for participants and their community.

Equity and Access:

We also want to expand opportunities to access the benefits of cycling, partnering with programs that intentionally work to provide the social, emotional, and cognitive health benefits of cycling to underrepresented demographic groups.
Funding Information
In general, grants will be between $5,000 and $15,000 and we want to see grantee projects realizing impact within in a year.
They do not fund more than 50% of a project's budget or more than 10% of an organization's total annual operating expenses.
Eligible Projects
Identifies specific goals and objectives that are aligned with our mission and can be effectively measured to evaluate success
Has clear strategies or programs to achieve those goals
Builds an equitable, inclusive, and diverse cycling community
Is done by organizations with 501(c)(3) status, or a comparable fiscal sponsor.
Is focused on youth development
Eligibility Criteria
Grant recipients must align with our mission. Organizations eligible for the Outride Fund must have 501(c)(3) status, or a comparable fiscal sponsor. Grantees must be based in the U.S, and serve U.S. communities.
We will accept one proposal per organization and year. Grant amount will vary based on the project.
Examples:

School-based cycling programs
Youth racing teams emphasizing mental health among riders
Trail construction projects in places where there is little trail access or for a specific community-based/school-based program
Educational programs
Infrastructure projects tied to a specific program or purpose related to mental and cognitive health
Ineligible
Political campaigns
Individuals
Bike advocacy/policy initiatives
General use only trail development, maintenance, or restoration (we do fund trails affiliated with programs or schools)
Programs not focused on cycling
Programs focused on cycling but not focused on its impact on social, emotional, and cognitive health or expanding equity and access
For more information, visit Outride.