Deadline: Ongoing Opportunity
The Retirement Research Foundation (RRF) for Aging is seeking applications for its Organizational Capacity Building (OCB) Flexible Fund Grants Program to respond immediate capacity building needs for Illinois nonprofits that serve older people.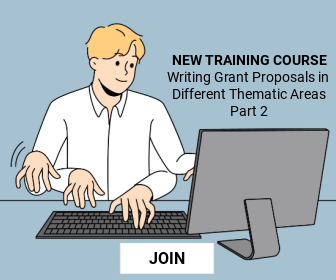 OCB Flexible Fund Grants are available to help organizations identify their capacity building priorities or receive short-term technical assistance:
Readiness Assessments – Funds may be used to engage a consultant who will work directly with an organization to identify and prioritize capacity building opportunities, and the steps needed for organizational improvement or growth.
Targeted Consultations – Funds may be used to engage an expert in nonprofit management to provide short-term, focused technical assistance on an emerging issue related to legal, fiscal, human resources, or other areas.
Funding Information
Funding requests must be $5,000 or less. Decisions on OCB Flexible Fund Grants are generally made within four to six weeks.
Eligibility Criteria
OCB Flexible Fund Grants are provided to nonprofit organizations that:
are located in Illinois
have been in operation for at least three years and have annual revenue of at least $75,000
place a high priority on providing services to people, ages 65 and older
Exclusions
RRF generally does not fund:
Projects that are not intentionally focused on older people, age 65 and above
Projects outside of the United States
Grants to individuals
Lobbying
General operating expenses or support for ongoing programs without significant changes in strategy or focus
Biomedical research, basic theory development for social science research, or research and development for new technology
Construction of facilities, capital improvements, or computer equipment
Conferences, publications, or production of films and videos unless they are integral components of a larger project
Dissertation research, tuition expenses, or education programs for undergraduate or graduate students
Endowments, capital campaigns, or fundraising events
Private foundations
Financial deficits
For more information, visit RRF Foundation for Aging.
For more information, visit https://www.rrf.org/apply-for-a-grant/organizational-capacity-building-grants/