Deadline: 4-Jan-23
The United States Agency for International Development (USAID) is seeking applications for a Cooperative Agreement from qualified local organizations to implement a program titled "Achieving and Sustaining HIV/TB Epidemic Control in the Eastern Cape Province – Integrated Service Delivery Response.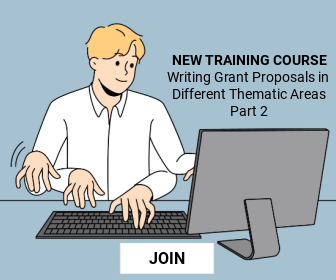 USAID intends to make an award to the applicant who best meets the objectives of this funding opportunity, based on the merit review criteria described in the relevant sections of this NOFO subject to risk assessment. Eligible parties interested in submitting an application are encouraged to read this NOFO thoroughly to understand the type of program sought, application submission requirements and the selection process.
Objectives
The goal of USAID's "Achieving and Sustaining HIV Epidemic Control in the Eastern Cape Province – Integrated Service Delivery Response" (hereinafter referred to as the Activity) is to support long, healthy lives for the population of the Eastern Cape Province by achieving and sustaining HIV/TB epidemic control. USAID aims to reach this goal by achieving the following strategic objectives:

Close the gaps to HIV epidemic control;
Sustain health gains through strengthened, improved, and resilient health systems; and
Leverage community, civil society and private sector partnerships to improve and sustain service delivery and client outcomes.
The Activity emphasizes a continuum of care approach across health facilities, communities and households, particularly for services targeting orphans and other children vulnerable to HIV (OVC).
Funding Information
Award Ceiling: $75,000,000
Award Floor: $75,000,000.
Eligibility Criteria
Eligibility under this Notice of Funding Opportunity (NOFO) is restricted to local entities.
For purposes of consistency and reporting, the definition of "local entity" means an individual, a corporation, a nonprofit organization, or another body of persons that:

Is legally organized under the laws of South Africa;
Has as its principal place of business or operations in South Africa;
Is majority owned by individuals who are citizens or lawful permanent residents of South Africa; and
Is managed by a governing body the majority of who are citizens or lawful permanent residents of the country receiving assistance.

For purposes of this definition, 'majority owned' and 'managed by' include, without limitation, beneficiary interests and the power, either directly or indirectly, whether exercised or exercisable, to control the election, appointment, or tenure of the organization's managers or a majority of the organization's governing body by any means.
USAID welcomes applications from eligible organizations which have not previously received financial assistance from USAID. International or U.S. organizations are not eligible to submit an application for an award as a prime applicant under this Notice of Funding Opportunity (NOFO).
However, US or international organizations may be proposed as sub-awardees under the applications. Faith-based organizations are eligible to apply for federal financial assistance on the same basis as any other organization and are subject to the protections and requirements of Federal law.
Applicants must have established financial management, monitoring and evaluation processes, internal control systems, and policies and procedures that comply with established U.S.
Government standards, laws, and regulations. In accordance with ADS 303.3.9.1, the apparently successful applicant(s) may be subject to a responsibility determination assessment (Pre-award Survey) by the Agreement Officer (AO).
The Recipient must be a responsible entity. The Agreement Officer (AO) may determine a preaward survey is required to conduct an examination that will determine whether the prospective recipient has the necessary organization, experience, accounting and operational controls, and technical skills – or ability to obtain them – in order to achieve the objectives of the Activity and comply with the terms and conditions of the award.
For more information, visit https://www.grants.gov/web/grants/view-opportunity.html?oppId=344081