Deadline: 23 June 2016
The United States Agency for International Development (USAID) is seeking applications from qualified U.S. and Non-U.S. organizations to fund a program entitled "Hariyo Ban II" with an aim to award a five-year Cooperative Agreement for the Hariyo Ban II (Green Forests) biodiversity conservation and climate change adaptation project with the goal of increased ecological and community resilience in the Terai Arc Landscape (TAL) and Chitwan Annapurna Landscape (CHAL) of Nepal.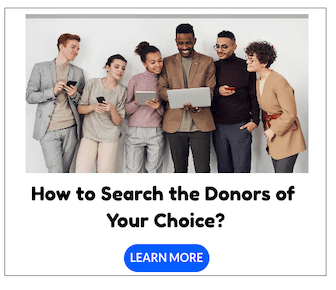 The Hariyo Ban II Project will be follow-on to the successful Hariyo Ban Project (hereafter Hariyo Ban I), which began in August 2011 and is scheduled to finish in December 2016. Hariyo Ban I has been USAID's principal activity for providing terrestrial biodiversity conservation and climate change adaptation and mitigation assistance to Nepal.
Objectives
Reduce threats to biodiversity in target landscapes;
Build the structures, capacity and operations necessary for effective sustainable landscape management, with a focus on reducing emissions from deforestation and forest degradation (REDD+) readiness; and
Increase the ability of targeted human and ecological communities to adapt to the adverse impacts of climate change.
Funding Information: Subject to funding availability, USAID intends to provide up to $18 million in total USAID funding over a five-year period to support the Hariyo Ban Project.
Eligibility Criteria
USAID anticipates an award to a U.S. or non-U.S. non-governmental organization (NGO) or a private, non-profit organization (or a for-profit company willing to forego profits) with significant involvement and collaboration of Nepali organizations to carry out Hariyo Ban II.
NGOs include an incorporated entity, either non-profit or for-profit, other than a governmental organization.
Nepal requires (Social Welfare Action Law of 2049) that all international NGOs be registered by the Social Welfare Council (SWC).
All prime Applicants are required to demonstrate the ability to implement the activities under this NFO in Nepal, including that they are registered with SWC, or at a minimum have applied for such registration.
In the case of a consortium, the Applicant must be the consortium lead and must identify any other members of the consortium or individuals tied to the implementation of the project as described in the application, along with all sub-awardees.
The respective roles of any other members of the consortium or individuals, including all sub-awardees, must be described and separate budgets must be attached for each.
USAID welcomes applications from organizations that have not previously received financial assistance from USAID.
Applicants must have established financial management, monitoring and evaluation processes, internal control systems, and policies and procedures that comply with established U.S. Government standards, laws, and regulations.
The successful applicant(s) will be subject to a risk assessment decision by the Agreement Officer (AO).
The Recipient must be a responsible entity.
How to Apply
Interested applicants can submit their applications through email at the address given on the website.
Eligible Countries
Afghanistan, Albania, Algeria, Andorra, Angola, Antigua and Barbuda, Argentina, Armenia, Australia, Austria, Azerbaijan, Bahamas, Bahrain, Bangladesh, Barbados, Belarus, Belgium, Belize, Benin, Bhutan, Bolivia, Bosnia and Herzegovina, Botswana, Brazil, Brunei Darussalam, Bulgaria, Burkina Faso,  Burundi, Cambodia, Cameroon, Canada,  Cape Verde, Central African Republic, Chad, Chile, the Republic of China,   Colombia,  Comoros, Congo,  Cook Islands, Costa Rica, Côte d'Ivoire, Croatia , Cuba, Cyprus, Czech Republic, Democratic Republic of the Congo,  Denmark, Djibouti, Dominica, Dominican Republic, Ecuador,  Egypt, El Salvador, Equatorial Guinea, Eritrea, Estonia, Ethiopia, Fiji, Finland, France, Gabon, Gambia, Georgia, Germany, Ghana, Greece, Grenada, Guatemala, Guinea, Guinea-Bissau, Guyana, Haiti, Honduras, Hungary, Iceland, India, Indonesia, Iran, Iraq, Ireland, Israel, Italy, Jamaica, Japan, Jordan, Kazakhstan, Kenya, Kiribati, Democratic People's Republic of Korea, Republic of Korea, Kuwait, Kyrgyzstan, Lao People's Democratic Republic, Latvia, Lebanon, Lesotho, Liberia, Libya, Lithuania,  Luxembourg, Republic of Macedonia, Madagascar, Malawi, Malaysia, Maldives, Mali, Malta, Marshall Islands, Mauritania, Mauritius, Mexico, Federated States of Micronesia, Moldova, Monaco, Mongolia, Montenegro, Morocco, Mozambique, Myanmar, Namibia, Nauru, Nepal, Netherlands, New Zealand, Nicaragua, Niger, Nigeria, Niue, Norway, Oman, Pakistan, Palau, Palestine, Panama, Papua New Guinea, Paraguay, Peru, Philippines, Poland, Portugal,  Qatar, Romania, Russian Federation, Rwanda, Saint Kitts and Nevis, Saint Lucia, Saint Vincent and the Grenadines, Samoa, San Marino, São Tomé and Príncipe, Saudi Arabia, Senegal, Serbia, Seychelles, Sierra Leone, Singapore, Slovakia, Slovenia, Solomon Islands, Somalia, South Africa, South Sudan, Spain, Sri Lanka, Sudan, Suriname, Swaziland, Sweden, Switzerland, Syrian Arab Republic, Tajikistan, United Republic of Tanzania, Thailand , Timor-Leste,  Togo, Tonga,  Trinidad and Tobago, Tunisia, Turkey,  Turkmenistan, Tuvalu, Uganda, Ukraine, United Arab Emirates, United Kingdom of Great Britain and Northern Ireland, United States of America, Guam, American Samoa, Puerto Rico, U.S. Virgin Islands, Uruguay, Uzbekistan, Vanuatu, Venezuela, Vietnam, Yemen, Yugoslavia, Zambia, Zimbabwe.
For more information, please visit Hariyo Ban II.