Deadline: 31-Oct-23
The U.S. Agency for International Development (USAID), invites applications for the Development Innovation Ventures (DIV) program.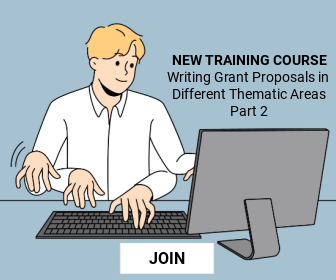 Through a year-round grant competition, Development Innovation Ventures (DIV) sources proposals for innovations that address international development challenges and improve the lives of people living in poverty in developing countries around the world. DIV provides tiered funding to pilot, test, and transition to scale (i.e., grow to reach the highest number of beneficiaries possible) those innovations that demonstrate evidence of impact, cost-effectiveness, and the potential to scale.
DIV funds four types of grants. Stage 1, Stage 2, and Stage 3 grants follow a tiered approach that aligns the funding amount to the strength of the evidence of impact, cost-effectiveness, and scalability of the proposed innovation. Evidence Generation grants are reserved for rigorous evaluations of already scaled or scaling development solutions that lack sufficient rigorous evidence of impact and cost-effectiveness
The purpose of this APS is to disseminate information to prospective applicants so they may develop and submit applications for USAID funding. This APS:
describes the types of activities for which applications will be considered;
describes the funding available and the process and requirements for submitting applications;
explains the criteria for evaluating applications; and
refers prospective applicants to relevant documentation available on the internet. USAID anticipates awarding multiple grants as a result of this APS.
Stages
STAGE 1: Pilot ≤ $200,000
STAGE 2: Testing & Positioning for Scale ≤ $1,500,000
STAGE 3: Transitioning to Scale ≤ $15,000,000
EVIDENCE GENERATION ≤ $1,500,000
What DIV might fund?
DIV recognizes that innovation can take multiple forms. Some examples of development innovations that DIV may support include the following:
New technologies;
New ways of delivering or financing goods or services;
New business models;
Cost-effective adaptations to existing solutions;
New ways of increasing uptake of proven solutions, replication, and scaling to new places;
Policy innovations;
Social or behavioral innovations based on insights from behavioral science; and
Data collection and rigorous evaluation to measure the social impacts of promising innovations.
Eligibility Criteria
Organization Type. DIV accepts applications from anyone, including businesses, social entrepreneurs, individuals, nonprofit organizations, researchers, and governments.
Geography. DIV supports innovations across all countries where USAID operates.
Sector: DIV accepts applications across all development sectors, including education, environment, energy, democracy, economic development, and others.
Applicants that are organizational entities must be legally recognized under applicable law. Local organizations are eligible and encouraged to apply, as well as consortia of local organizations. Participation of foreign government entities is possible only through an approved subaward agreement with a prime recipient.
USAID encourages applications from new partners.
For more information, visit https://www.grants.gov/web/grants/view-opportunity.html?oppId=344244