Deadline: 17-Jan-23
The United States Agency for International Development (USAID) is seeking applications for a Cooperative Agreement from qualified local organizations to implement a program titled "Achieving and Sustaining HIV/TB Epidemic Control in the KwaZulu-Natal Province."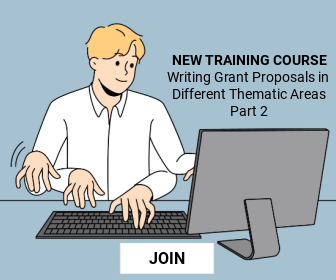 USAID strongly encourages effective, evidence-based approaches (with new "innovation"7 where appropriate to the context) that are tailored specifically to address the development challenges of attaining HIV epidemic control and TB elimination in the KwaZulu-Natal Province. Effective and working partnerships with communities, community-based organizations and civil society that will result in services reaching the people most in need is encouraged. Identifying and resolving health systems barriers will be key to promoting long-term sustainability of results achieved under the Activity.
The goal of USAID's "Achieving and Sustaining HIV Epidemic Control in the KwaZulu-Natal Province" (hereinafter referred to as the Activity) is to support long, healthy lives for the population of KwaZulu-Natal Province by achieving and sustaining HIV/TB epidemic control. USAID aims to reach this goal by achieving the following strategic objectives:
Close the gaps to HIV epidemic control;
Sustain health gains through strengthened, improved, and resilient health systems; and
Leverage community, civil society, traditional structures, and private sector partnerships to improve and sustain service delivery and client outcomes.
Funding Information
USAID intends to provide up to approximately $104 million in total USAID funding over a five (5) year period. This Activity will be incrementally funded over the life of the Activity, subject to the availability of funds.
Geographic Focus
The geographic target area of the Activity is the KwaZulu-Natal Province with tailored and targeted interventions and technical support at the district level, specifically in the highest HIV and TB burden districts Harry Gwala, King Cetshwayo and Ugu Districts. These districts may change in alignment with USAID, PEPFAR and/or GoSA direction.
Eligibility Criteria
For purposes of consistency and reporting, the definition of "local entity" means an individual, a corporation, a nonprofit organization, or another body of persons that:
Is legally organized under the laws of South Africa;
Has as its principal place of business or operations in South Africa;
Is majority owned by individuals who are citizens or lawful permanent residents of South Africa; and
Is managed by a governing body the majority of who are citizens or lawful permanent residents of the country receiving assistance.
For more information, visit https://www.grants.gov/web/grants/view-opportunity.html?oppId=344159