Deadline: 9 May 2018
The United States Agency for International Development's Regional Development Mission for Asia (USAID/RDMA) is seeking applications from qualified U.S and non-U.S. organizations to provide services to improve meaningful engagement among targeted stakeholders to reduce drivers of latent and violent conflict in Thailand.
Objectives
The three primary objectives to build toward the activity goal are as follows:
Improve existing mechanisms for targeted Royal Thai Government (RTG) institutions to receive input/feedback from citizens
Improve capacity of civil society to advocate for the public interest, especially underrepresented groups, to find common solutions with the government using non-violent means
Improve relations and constructive dialogue among citizens of different backgrounds
Award Information
Subject to funding availability, USAID intends to provide approximately $14 million in total USAID funding over a four year period. Actual funding amounts are subject to availability of funds.
Eligibility Criteria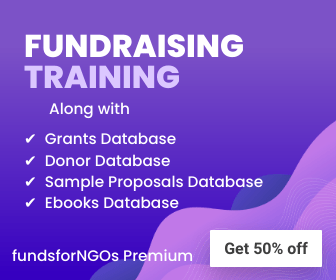 U.S. and Non-U.S. organizations may participate under this Notice of Funding Opportunity (NOFO). Competition is unrestricted. Faith-based and community organizations are also eligible to apply.
Note: Fee and/or profit allowance is not generally allowable under USAID Assistance instruments.
USAID encourages applications from new partners. Local and regional organizations based in Asia are encouraged to apply. The successful Applicants may present a partnership or network consisting of a group of institutions that will work together to perform the work envisioned by this NOFO. Local and regional organizations based in Asia, particularly Thailand, are encouraged to be included as partners.
Applicants must have established financial management, monitoring and evaluation processes, internal control systems, and policies and procedures that comply with established U.S. Government standards, laws, and regulations. The successful Applicant may be subject to a responsibility determination assessment (Pre-award Survey) by the Agreement Officer (AO).
How to Apply
Applicants can apply online via given website.
For more information, please visit Grants.gov.