Deadline: 17-Feb-23
The United States Agency for International Development (USAID) is seeking applications for a cooperative agreement from qualified entities to implement the THRIVE Health Systems Strengthening NEXT (HSS NEXT) activity.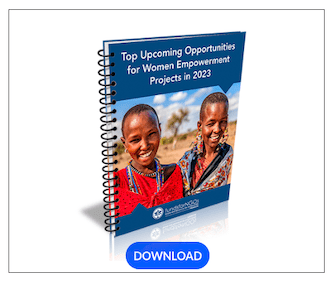 The purpose of the THRIVE Health Systems Strengthening Next (HSS Next) activity is to increase the resilience of the Rwandan health system, optimizing resources to sustain quality services and equitable health outcomes for all Rwandans. The activity will support the USAID Vision for Health System Strengthening 2030's three overarching health system goals of equity, quality, and resource optimization through a focus on the health system functions of health financing, leadership, management, and governance; and health workforce.
Components
Component 1: Health financing optimized to enable equitable access to high quality health services without financial hardship
Component 2: Leadership, management, and governance strengthened at all levels to improve quality and efficiency
Component 3: Health workforce management strengthened to improve quality of health services
Funding Information
USAID intends to award one cooperative agreement pursuant to this notice of funding opportunity. Subject to funding availability and at the discretion of the Agency, USAID intends to provide $24,900,000 in total USAID funding over a five-year period..
Target Beneficiaries
Health facilities (health centers, district, provincial and referral hospitals) and district, sector, and cell healthcare staff, as well as national level MOH staff, are the primary beneficiaries of this Activity. However, the ultimate beneficiaries will be the general population as health service consumers, especially women and children, the poor and most vulnerable, and underserved geographic areas.
Geographical Focus
HSS Next will have nationwide coverage to align with Rwanda's strong vision for its health and development. At the central level, the project will provide technical assistance to the MOH, Rwanda Social Security Board (RSSB), and HRH Secretariat, while at decentralized level, the project will provide technical assistance to provinces (under the Director of Social Affairs), DHMTs, and hospital health committees. The activity will support each of Rwanda's 30 DHMTs to improve their functionality and to facilitate peer-to-peer learning on use of data and dashboards for decision making, prioritization of accreditation for health facilities, and other relevant topics.
Eligibility Criteria
Qualified applicants may be U.S. private voluntary organizations (U.S. PVOs) and/or U.S., Rwandan or other non-U.S. non-governmental organizations (NGOs) or private, non-profit organizations (or for-profit companies willing to forego profits), including universities, research organizations, professional associations, and relevant special interest associations. Public International Organizations (PIOs) and faith-based and community organizations are also eligible for the award. In support of the Agency's interest in fostering a larger assistance base and expanding the number and sustainability of development partners, USAID welcomes applications from organizations that have not previously received financial assistance from USAID
For more information, visit USAID.