Deadline: 2 November 2017
The United States Agency for International Development (USAID) is seeking applications for "Development Innovation Ventures (DIV)" that supports the piloting and rigorous testing of innovative approaches to solve international development problems and support transitioning those innovations with evidence of impact and cost-effectiveness to scale.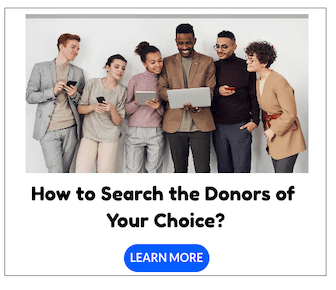 DIV's aim is to create a portfolio of innovations across sectors that improve the lives of millions of the poor around the world, especially individuals in extreme poverty and other vulnerable groups.
DIV Core Principles
There are three fundamental objectives that drive DIV's search for innovative and impactful solutions to problems in the developing world:
Evidence: DIV is designed to help find, test, and transition to scale the most effective innovations, and encourages the use of rigorous testing methods (e.g. market test, measuring causal impacts) as appropriate given the stage of the proposal and the scale path. Evidence can encompass ultimate impacts (e.g., infant mortality), or improvements in implementation outcomes (e.g. take-up) for those solutions that have been causally linked to ultimate impacts in the past.
Cost Effectiveness: DIV seeks innovations that deliver more development impacts per dollar than other ways of achieving the same development goals (e.g. increased literacy per dollar compared to existing practices).
Pathways to Scale: The ultimate goal of DIV is to support solutions to scale sustainably to reach millions of people in the developing world within a decade. DIV recognizes that innovations can take a variety of scale paths but expects that ultimately they will grow without continued DIV support.
Funding Stages and Information
Stage 1: Proof of Concept/Initial Testing – Awards within an approximate range of $25,000 to $150,000 (up to 3 years)
Stage 2: Testing and Positioning for Scale – Awards within an approximate range of $150,000 to $1,500,000 (up to 3 years)
Stage 3: Transitioning Proven Solutions to Scale – Awards within an approximate range of $1,500,000 to $15,000,000 (up to 5 years)
How to Apply
The USAID's Development Innovation Ventures (DIV) has two stages of its application process.
Letter of Interest: All applicants wishing to apply for funding from DIV have to initially submit a Letter of Interest (LOI). The LOI has to be submitted in the prescribed format only. EOI must be of 2-4 pages.
Full Application: The submitted LOI will undergo review and approval process. If your LOI is selected, then your organization will be invited to submit a full application.
For more information, please visit Development Innovation Ventures.