Deadline: 26 May 2016
The United States Agency for International Development (USAID) is seeking applications from qualified organizations to fund a program entitled "Governance for Local Development" activity to strengthen the capacity of local Government of Senegal (GOS) to assure more sustainable and better quality service delivery in multiple sectors.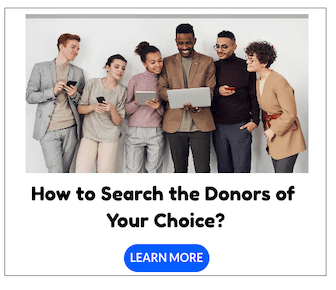 Objectives
The Governance for Local Development Activity will strengthen:
Collectivités Locales (CL) and citizens' understanding of the roles and responsibilities of elected and appointed CL officials and other local governance entities;
The planning, budget management, and administrative capacity of local government entities to mobilize resources;
The collaboration between CLs and sector committees to accountably manage resources for improved service delivery;
Community participation in the local governance process and ability to provide oversight. This includes CLs and CSOs collecting more accurate data and selecting more pertinent data for monitoring performance and accountability in public service delivery.
Challenges
Poor local governance exacerbated by multiplicity of actors with different approaches and interests;
Ineffective and incoherent local development funding mechanisms; and
Weak collaboration between local development actors that seriously undermines the efficacy of interventions.
Funding Information: Subject to funding availability, USAID intends to provide $20,000,000 in total USAID funding over a five (5) year period.
Eligibility Criteria
All qualified U.S. and non-U.S. organizations (other than those from foreign policy restricted countries) are eligible to apply.
USAID welcomes applications from organizations which have not previously received financial assistance from USAID.
To be eligible, organizations must have a politically neutral humanitarian mandate, a commitment to non-discrimination with respect to beneficiaries and adherence to equal opportunity employment practices. Non-discrimination includes equal treatment without regard to race, religion, ethnicity, gender, and political affiliation.
Applicants must have established financial management, monitoring and evaluation processes, internal control systems, and policies and procedures that comply with established U.S. Government standards, laws, and regulations.
The Recipient must be a responsible entity.
The applicant is reminded that U.S. Executive Orders and U.S. law prohibits transactions with, and the provision of resources and support to, individuals and organizations associated with terrorism. It is the legal responsibility of the Recipient to ensure compliance with these Executive Orders and laws. This provision must be included in all sub-awards issued under this Cooperative Agreement.
Applications will not be accepted from individuals.
How to Apply
Interested applicants must submit their applications electronically via given website.
Eligible Countries
Afghanistan, Albania, Algeria, American Samoa, Andorra, Angola, Anguilla, Antarctica, Antigua and Barbuda, Argentina, Armenia, Aruba, Australia, Austria, Azerbaijan, Bahamas, Bahrain, Bangladesh, Barbados, Belgium, Belize, Benin, Bermuda, Bhutan, Bolivia, Bosnia and Herzegovina, Botswana, Bouvet Island, Brazil, British Antarctic Territory, British Indian Ocean Territory, British Virgin Islands, Brunei, Bulgaria, Burkina Faso, Burundi, Cambodia, Cameroon, Canada, Canton and Enderbury Islands, Cape Verde, Cayman Islands, Central African Republic, Chad, Chile, China, Christmas Island, Cocos or Keeling Islands, Colombia, Comoros, Cook Islands, Costa Rica, Croatia, Cyprus, Czech Republic, Denmark, Djibouti, Dominica, Dominican Republic, Dronning Maud Land, East Germany, Ecuador, Egypt, El Salvador, Equatorial Guinea, Eritrea, Estonia, Ethiopia, Falkland Islands, Faroe Islands, Fiji, Finland, France, French Guiana, French Polynesia, French Southern Territories, French Southern and Antarctic Territories, Gabon, Gambia, Georgia, Germany, Ghana, Gibraltar, Greece, Greenland, Grenada, Guadeloupe, Guam, Guatemala, Guernsey, Guinea, Guinea-Bissau, Guyana, Haiti, Heard Island and McDonald Islands, Honduras, Hong Kong SAR China, Hungary, Iceland, India, Indonesia, Ireland, Isle of Man, Israel, Italy, Jamaica, Japan, Jersey, Johnston Island, Jordan, Kazakhstan, Kenya, Kiribati, Kuwait, Kyrgyzstan, Latvia, Lesotho, Liechtenstein, Lithuania, Luxembourg, Macau SAR China, Macedonia, Madagascar, Malawi, Malaysia, Maldives, Mali, Malta, Marshall Islands, Martinique, Mauritania, Mauritius, Mayotte, Metropolitan France, Mexico, Micronesia, Midway Islands, Moldova, Monaco, Mongolia, Montenegro, Montserrat, Morocco, Mozambique, Namibia, Nauru, Nepal, Netherlands, Netherlands Antilles, New Caledonia, New Zealand, Nicaragua, Niger, Nigeria, Niue, Norfolk Island, North Vietnam, Northern Mariana Islands, Norway, Oman, Pacific Islands Trust Territory, Pakistan, Palau, Palestine, Panama, Panama Canal Zone, Papua New Guinea, Paraguay, People's Democratic Republic of Yemen, Peru, Philippines, Pitcairn Islands, Poland, Portugal, Puerto Rico, Qatar, Romania, Russia, Rwanda, Réunion, Saint Barthélemy, Saint Helena, Saint Kitts and Nevis, Saint Lucia, Saint Martin, Saint Pierre and Miquelon, Saint Vincent and the Grenadines, Samoa, San Marino, Saudi Arabia, Senegal, Serbia, Serbia and Montenegro, Seychelles, Sierra Leone, Singapore, Slovakia, Slovenia, Solomon Islands, South Africa, South Georgia and the South Sandwich Islands, South Korea, Spain, Sri Lanka, Suriname, Svalbard and Jan Mayen, Swaziland, Sweden, Switzerland, São Tomé and Príncipe, Taiwan, Tajikistan, Tanzania, Thailand, Timor-Leste, Togo, Tokelau, Tonga, Trinidad and Tobago, Tunisia, Turkey, Turkmenistan, Turks and Caicos Islands, Tuvalu, U.S. Minor Outlying Islands, U.S. Miscellaneous Pacific Islands, U.S. Virgin Islands, Uganda, Ukraine, Union of Soviet Socialist Republics, United Arab Emirates, United Kingdom, United States, Uruguay, Uzbekistan, Vanuatu, Vatican City, Venezuela, Vietnam, Wake Island, Wallis and Futuna, Western Sahara, Yemen, Zambia.
For more information, please visit Governance for Local Development.