Deadline: 15 September 2019
The Technical Centre for Agricultural and Rural Cooperation (CTA), in collaboration with its regional partners in African, Caribbean and Pacific (ACP) countries, has designed the programme VALUE4HER, to respond to these constraints, in order to increase incomes and employment for women in agribusinesses. VALUE4HER is an ACP-wide programme aimed at increasing value for women in agribusinesses through market access, improving knowledge, skills and networks and global advocacy aimed at addressing some of the key barriers for women's empowerment in agriculture. Specific objectives are to: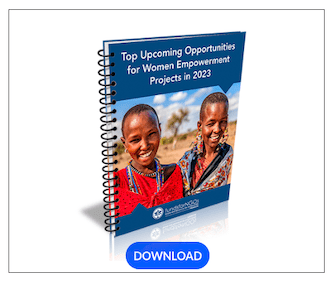 Support women agribusinesses to access competitive regional and global markets;
Strengthen women business leaders with skills and capacity to lead agribusinesses for higher returns;
Facilitate advocacy and knowledge networking on key barriers to women's entrepreneurship.
Objective of the #VALUE4HER Innovation Grant
The VALUE4HER project was designed among other activities to spur innovations within women-owned agri-businesses through a competitive grant scheme. This grant scheme is aimed at enabling women's agribusinesses to try out new ideas, to take on risk of new suppliers who would be women. In this regard, applications are invited from agribusinesses led by women that would be interested to participate in innovative business linkages with small and micro level women agripreneurs and producers to facilitate women-to-women supply chains.
The call is also seeking applicants who would not only include women in their supply chains but demonstrate doing that in a sustainable way.
Funding Information
The maximum available grant per qualifying agribusiness is Euro 9,000. This is to cover up to a maximum of 90% of the total budget for approved activities (inclusive of fees for training, logistics costs, equipment, etc.). The balance of 10% (Euro 1,000 incash or in-kind contribution from participating business) is the Applicant's own contribution to the project.
Eligibility Criteria
This Innovation Grant (IG) is open to women-led agribusinesses (at least 60% of the shares held by a woman or groups of women) that are incorporated in an African country and have been in existence for at least three (3) years. The detailed eligibility criteria are below. The woman-led agribusiness (hereafter called 'The Applicant) must meet the following criteria:
The Applicant is a legal entity (sole proprietorship; partnerships, corporation or limited liability company), incorporated in an African country, fully or majority owned by women citizens of Africa (minimum 60% shareholding).
The Applicant is in agribusiness – either in bulking, processing or trading in agricultural commodities or products.
The Applicant must have been in operation for a minimum of 3 years, with annual turnover of USD 30,000 – USD 50,000.
The Applicant must demonstrate the capacity to contribute at least 10% of the total project budget (in cash or in-kind).
The Applicant must not be a previous recipient of a CTA award/grant.
Qualifying members of #VALUE4HERConnect Platform are particularly encouraged to apply.
Activities
The Applicant can use the #VALUE4HER grant to fund a range of services, alone or in combination, for example as per the following:
Costs relating to the identification and mobilisation of women agripreneurs and producers of lower business segment for produce offtake;
Costs relating to identification of capacity gaps of women suppliers, cost of at least one training on product quality, standards, product flow schedules, logistics, packaging, etc.);
Costs relating to drafting of partnerships/ supplier agreements/contracts;
Costs relating to new supply chains and linkages (to meet at least 20 new women suppliers);
Costs in lieu of small equipment purchases, not exceeding Euro 2,000
Costs relating to personnel supporting the initiative, not exceeding Euro 1,500
How to Apply
The complete set of documents (scanned copies) – the application form including annexes and supporting documents (PDF, Word and Excel format) must be sent via email at the address given on the website.
For more information, please visit https://www.cta.int/en/article/innovation-grant-for-catalysing-women-women-supply-chains-sid0936ad65b-1ce5-428c-9175-0fa97712447d