Deadline: 30 June 2016
impactAFRICA is seeking applications from teams of journalists or news innovators from all across the world for African Data Journalism Fund for Stories on Water & Sanitation. It seeks reportage on water and sanitation issues in six African countries: Ghana, Kenya, Nigeria, South Africa, Tanzania or Zambia.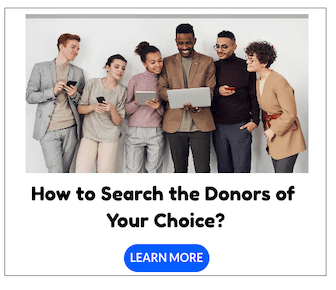 impactAFRICA is the continent's largest fund for data-driven story telling. It is run by Code of Africa and is Africa's first data-driven investigative journalism initiative providing grants and technical support for reportage that changes lives. It will support projects that use data journalism and other digital storytelling techniques for in-depth reportage into hidden, neglected or under-reported development issues. Projects should propose innovative ways to use digital techniques for compelling storytelling with dramatically improved audience engagement, and should use data or other digital techniques to personalise or localise stories for improved relevance and maximum impact.
impactAFRICA seeks to help strengthen African media, by helping local newsrooms experiment with new digital and data techniques for improved reportage and audience engagement.
Prize Categories
Best community impact
Best audience engagement
Best use of data
Prize Information
impactAFRICA is providing $500,000 in support through a series of contests this year to help boost digital journalism across the continent.
The three winning journalists will get to spend 10 days visiting and learning from some of the world's top media outlets from three cities in the U.S.A.
Eligibility Criteria
Applicant should be at least 18 years old.
Applications from teams of journalists or news innovators from all across the world
impactAFRICA does not support parachute journalism. All project teams should therefore include members from their target country, to ensure local context and local involvement in the storytelling.
impactAFRICA also does not support window-dressing. Applicants should therefore ensure that all team members are integral to the project.
Applicant has to publish or broadcast my story in one of the target countries.
Stories will be examined on a case-by-case basis and will only be offered support if impactAFRICA is confident that innovative digital approaches can be incorporated into the project.
impactAFRICA will only fund expansion of an existing project if there is compelling evidence that the expansion will chart new territory.
How to Apply
Interested applicants can apply via given website.
For more information, please visit impactAFRICA.
To view other opportunities on water and sanitation, please click on 'next' below.