Deadline: 3-Apr-23
The Waverley Council is offering funds through the Environmental Grants to support environmental improvement projects and initiatives in the Waverley Local Government Area.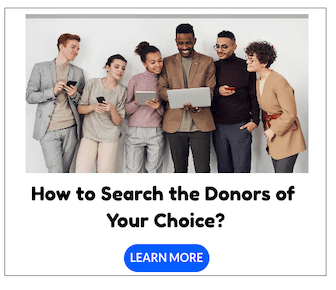 Goals & Objectives
Council's targets focus on reducing greenhouse gas emissions, responding to the impacts of climate change, increasing sustainable transport, waste avoidance, reduction, recycling and reuse, water quality and conservation, and enhancing biodiversity, with the aim that Waverley will be a resilient and environmentally sustainable community.
The objectives of the Environmental Grants are to:
Encourage schools, childcare centres, incorporated community groups, and local micro-businesses to identify and implement projects that work towards building a sustainable local community and environment.
Encourage and support projects that assist Waverley Council to reach its EAP targets.
Help participants to develop skills and knowledge that equips them, and the community more generally, to play an active and ongoing role in protecting and improving the environment.
Funding Priorities
Environmental Grants are available to fund 'on the ground' projects with real measurable outcomes. Projects must have a positive and desirable effect on the environment, and meet one or more of the following priorities:
Waste

Waste avoidance, reduction and recycling.
Demonstrate reuse or fostering the circular economy.
Encourage waste diversion, composting, worm farming.
Reduce illegal dumping.
Reduce littering.

Water

Reduce mains water consumption (eg. water tanks, water efficiency fixtures etc).
Reduce pollution in Waverley's waterways (eg. sediment control projects).

Greenhouse Gas Emissions

Reduce car use and/or increase travel by public transport, walking, cycling or the use of non-motorised vehicles.
Reduce electricity use (eg. lighting upgrades, solar panels, etc).
Reduce gas use.

Plan and respond to the impacts of climate change

Minimise climate risks to community wellbeing (eg natural cooling measures, such as canopy trees and other cooling measures or water features).
Mitigate environmental risks from extreme weather events (eg. rain gardens for drought resilience)

Biodiversity.

Contribute to the protection of native species and ecological communities (eg. bush regeneration, education).
Enhance habitat connectivity and improve weed management (eg. native gardens).
Increase awareness and actions in support of Intertidal Protected Areas and Bronte to Coogee Aquatic Reserve.
Funding Information
Grants are made available in two rounds a year, with closing dates usually scheduled in April and September. Organisations meeting the program criteria can apply for one grant per round, up to the value of $5,000.
Eligibility Criteria
Public and Independent schools and childcare centres based within the boundaries of the Waverley Local Government Area.
Parent and Citizen Committees (P&C), Management Committees of Out-of-School Hours (OOSH) and Out-of-School Care (OOSC) organisations that are incorporated and have endorsement by the school.
Incorporated community groups.
Micro-businesses based within the Waverley LGA, with no more than 5 full time equivalent employees, that are independent of a larger chain or external funding that supports their operation.
For more information, visit Waverley Council.