Deadline: 24 April 2020
The Zagoriy Foundation is seeking applications to provide grant support to non-profit organizations to develop initiatives that counteract COVID-19.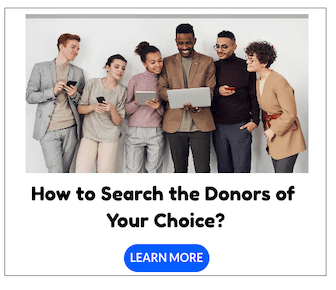 The Foundation's goal is to support projects related to the prevention, mitigation and mitigation of the pandemic in Ukraine.
The main focus of Zagoriy Foundation is to develop a culture of charity. However, in the current conditions of COVID-19 distribution in Ukraine, the fund is changing its annual program and mobilizing its own resources around the counteraction to the coronavirus epidemic.
The Zagoriy Foundation has implemented a number of activities, including:
supporting and coordinating actions to provide Ukrainian hospitals with all the necessary
providing direct assistance to Ukrainian hospitals
implementing information campaigns for the COVID-19 community
providing support to charitable foundations to counteract the coronavirus
Purpose of the grant program:
To support projects related to the prevention, management and mitigation of the effects of the COVID-19 pandemic in Ukraine.
Focus submitted proposals should focus primarily on awareness campaigns in different regions of Ukraine, development cooperation organizations and local communities, support vulnerable groups and ensure the health workers needed protective sets.
Priority Areas
Information and education that will help disseminate evidence-based knowledge about the COVID-19 pandemic and unravel the myths around it. An important criterion when considering applications is quality content and reach.
Support for the promotion, including proposals for the promotion and implementation of social initiatives aimed at horizontal self-organization of people for mutual assistance.
Funding Information
Grant amount: up to 300,000 UAH
Duration: From 1 to 6 months
Selection Criteria
Qualitative preliminary analysis and validity of actions within the project according to its localization and the needs of the community / target audience
Knowledge of the actual needs of a specific target audience in the selected region
Cost effectiveness (cost / result ratio and project / administrative cost ratio)
Coordination level (business, volunteers, city government and other organizations implementing similar projects in the selected region)
Level and specificity of the applicant's previous experience
Priority will be given to:

Applications that are relevant to the topic of the grant contest
Projects that create and strengthen links between business, volunteers, city government, hospitals and other members of the community process
Applicants who mobilize volunteers
Projects whose methodology may be extended to other regions / target groups
Applicants who have already completed such a project on their own but wish to scale or extend it over time
Applicants who invest part of their own funds or borrowed from other sources
For more information, visit https://zagoriy.foundation/granti/