Are you struggling to find the suitable donor for your project?
Do you know reaching out to the wrong donor at the wrong time for grant support increases your chances of rejection more than the likelihood of being funded? Even if you are sure your project is worthy enough to receive funding but need to be made aware of which donor you should approach for seeking funds, you will likely face rejections.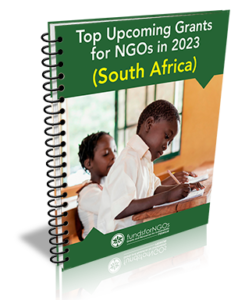 You must know which donor suits your project and is willing to support you at the right time and improve your prospects of raising funds successfully.
Well, the year has just started, and several donors will come up with grant opportunities for NGOs, NPOs, CSOs, CBOs, grassroots organisations, Entrepreneurs, and individuals. Therefore, we are offering a newly developed E-book, "Top Upcoming Grants for South African NGOs in 2023," to assist you better with finding better donor grants.
If you are a Premium Member, you can download this resource guide by logging in here.
Not a Premium Member, Sign Up here!