Deadline: 30-Apr-23
Applications are now open for the MANAGE Agri-Eureka 2023, a National level Agri Innovation and Business Plan Challenge organized by Centre for Innovation and Agripreneurship, National Institute of Agricultural Extension Management (MANAGE) which intends provide a platform to present innovative approaches & technology solutions to the inherent problems underlying in Agriculture and allied sector in India.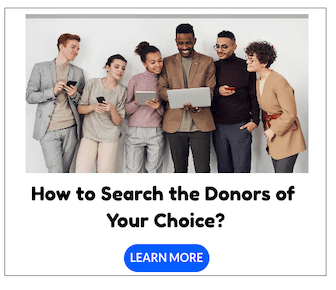 MANAGE Agri-Eureka 2023 aims at fostering the spirit of Innovation and Agripreneurship amongst the participants. The registration is free and is open to all aspiring entrepreneurs, innovators, and early stage startup founders across India.
Focus Areas
Natural/ Organic Farming.
Precision Farming.
Agricultural Supply Chain.
Agricultural Biotechnology.
Post-Harvest and Food.
Technology.
Food Processing.
IoT, ICT and AI in Agriculture.
Natural Resource Management.
Animal Husbandry and Dairying.
Agri-Input Tools and.
Technologies.
Farm Mechanization.
Waste to Wealth, Secondary.
Agriculture.
Agri-Clinics and Farm Health.
Services.
Aqua-Culture-Fisheries.
Any Other Relevant Areas.
Rewards
Incubation Support

The winning innovations and agri-business plans will get an exclusive preference for incubation support, grant-in-aid/ funding support subject to assessment by the evaluation committee of MANAGE-CIA.

Field Trial & Validation

The winning teams will have the opportunity of field trial and also access technology validation from our partner R&D institutions.
Rounds
Preliminary Round

All participants are required to submit their applications by April 30, 2023 (Sunday), in accordance with the PPT template made available in MANAGE -CIA webpage.
All screening of the concept entries will be done at initial stage, followed by evaluation of screened ideas through Online B-Plan presentation.
Shortlisted teams will get mentorship training from MANAGE-CIA to better prepare for the Semi Finals and Grand Finale.
Finalists will be felicitated with Appreciation certificates and will get access to Programs offered by MANAGE -CIA.

National Level Round

The Finalists will make BPlan presentations before the jury members.
Each Finalist team will be given 10 minutes for the presentation and 10 minutes for Question – Answer discussion
Three winners will be selected in the Grand Finale.
Winners will be given Certificates and an opportunity to be part of RKVY-RAFTAAR program of Ministry of Agriculture & Farmers Welfare, Govt. of India and also other relevant programs offered at MANAGE – CIA.
Guidelines of the Competition
Participants can participate individually or as a team (Maximum 2 members will be allowed for mentoring program offered at MANAGE campus).
Each team must come up with a business plan that provide innovations or tackles inherent problems underlying in Agriculture and allied sectorin India.
The final presentations can be made in English or Hindi.
The participants will be judged on the basis of innovativeness, uniqueness, viability of the business plan and the potential of the idea to solve the problem.
Eligibility Criteria
Indian nationals only.
Students studying at any Indian university institute/College.
Start-ups, farmers, and professionals/employed individuals and rural innovators.
Aspiring Entrepreneurs, and other individuals.
For more information, visit MANAGE.