Deadline: 27-Sep-20
Are you working in a women-led Micro, Small and Medium Enterprise (MSME) in the food sector, a relevant Indonesian Government agency or a business association and looking to learn about expanding overseas? Apply for the International Business Readiness – a Course for Women-led MSMEs in the Food Sector (IA-CEPA) Short Term Award.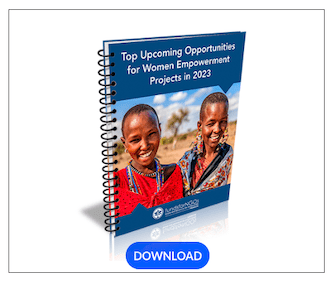 The Australia Awards in Indonesia is seeking applications for its International Business Readiness – a Course for Women-led MSMEs in the Food Sector (IA-CEPA) that aims to support Indonesian women-led MSMEs in the food sector to expand their international operations, particularly into Australia, and benefit from the Indonesia-Australia Comprehensive Economic Partnership Agreement (IA-CEPA).
With course participants from Indonesian Government agencies, business associations and the private sector, the course will also encourage an exchange of ideas around policies to support women-led businesses to succeed internationally.
Eligibility Criteria
be a minimum of 18 years of age at the time of commencing the Short Term Award (STA);
not have Australian permanent residence status or be applying for a permanent residency;
be a citizen of and residing in Indonesia;
not be current serving military personnel;
not be married or engaged to, or be a de facto of a person who holds, or is eligible to hold, Australian or New Zealand citizenship or permanent residency;
have been working in Indonesia and in an area relevant to the STA preceding the date of the proposed commencement of the STA;
be able to satisfy all requirements of the Department of Home Affairs for a visa;
be able to participate in the nominated STA activities at the time and for the duration proposed by Australia Awards;
be able to travel without family members as DFAT will only provide visa support and funding for individual participants, not their family members.
Women with a disability are strongly encouraged to apply.
Course participant profile
To be selected for this course, you MUST:
Be a female representative from:

Women-led MSMEs in the food sector (companies are expected to have the capacity to internationalise or some existing international operations) holding the role of Owner, Director or Manager; or
Relevant Business Associations holding a mid to senior management role; or
Relevant Indonesian Government Ministries/Agencies (such as the Ministry of Trade or the Ministry of Cooperatives and SMEs) holding a relevant role as Staff to Echelon II.

Hold a Bachelor's degree or higher (preferred but not a mandatory requirement);
Be endorsed by the supervisor or co-Director/ Board;
Be committed to prepare and implement an Award Project, an individual or small group development project as part of the course;
Be committed to engage actively and foster networks with multiple stakeholders including in Australia and Indonesia and facilitate the transfer of learning from the course with colleagues and peers;
Have professional working proficiency in English. The applicants' English language competency is part of the selection process; however, there will be no official language test. The assessment of language competency is based on a phone interview and any additional evidence provided by the applicant (for examples: proof of studies or living in an English-speaking country or working in an English-speaking environment; completion of studies in English, language course or language tests; or proof of attendance or certificate of international conference). The course material will be made available in English. Language interpretation or language assistance is not provided.
Attachments and Support Documents
You may need to upload/submit attachments to support your application. This is very simple, but requires you to have the documents saved on your computer, or on a storage device.
Please prepare documents below when submitting:
Copy of KTP
Latest academic certificate (Ijazah)
Endorsement letter from supervisor or co-Director/ Board
Proof of English (e.g. overseas education certificate, training certificate, TOEFL/ IELTS, etc.)
You need to allow enough time for each file to upload before trying to attach another file. Files can be up to 2MB each; however, we do recommend trying to keep files to a maximum of 2MB – the larger the file, the longer the upload time.
Steps of Application
Participants will be identified through a competitive process whereby applicants submit a written application which is reviewed by Australia Awards Independent Panel and Australian Embassy to explore motivation and other demonstrated competencies to ensure commitment and interest in the study program.
All candidates should complete an online application form which explores their motivation, role, experience in the relevance to this course
Shortlisted candidates will be invited for a phone interview in mid October 2020 (TBC). Further instructions and phone interview invitation will be emailed to shortlisted candidates a few days before the interview.
If candidates failed to join phone interview, AAI will not consider them to the next step of review process.
The selection panel will convene to select up to 25 participants. The successful participants will be informed of the outcome by the end of October 2020
For more information, visit https://bit.ly/32gV1T2