Deadline: 2 December 2019
United States African Development Foundation (USADF) and Nithio Holdings Limited (Nithio) are accepting proposals for the USADF-Nithio Off-Grid Energy Challenge.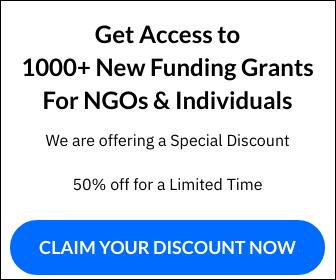 Proposals are invited from eligible Kenyan off-grid solar operators, and approximately two to five awards are anticipated. Selected enterprises will receive funding in the form of a combination of loan and grant funds, in the amount of between US$400,000 and US$1 million, depending on individual enterprise needs.
Projects are to be focused on increasing sustainable energy access – specifically off-grid solutions – through the provision of consumer financing. Proposals are expected to include business models such as pay-as-you-go, SHS/appliance distribution, and promotion of productive use of energy.
Funding Information
Winning applicants will receive: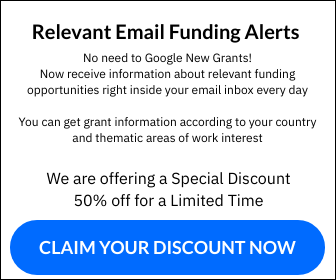 An investment in the form of a loan of between US$250,000 and US$750,000
Seed capital in the form of grant funds in the amount of US$100,000 to US$250,000
Access to intensive local technical assistance and governance support
Eligibility Criteria
USADF and Nithio will consider proposals from 100% African-owned and majority Kenyan-owned and Kenyan-managed companies. Passports or other government-issued IDs of owners and senior managers must be submitted with the applications. The companies applying must be for-profit enterprises and must not be government-owned or operated in any way. Applicants may be developers of their own technology and/or may be acquiring and implementing technology developed elsewhere. Applicants need to be legally registered in Kenya and demonstrate the capacity to track and manage the project resources and operate in good standing with the local governments in which they operate.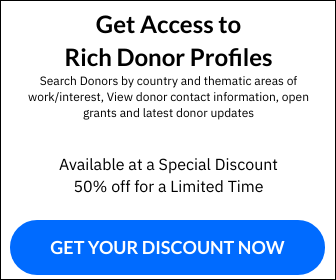 Winning proposals must:
Propose off-grid energy solutions that utilize consumer financing.
Demonstrate the ability to scale off–grid energy technologies in Kenya.
Benefit marginalized or low-income rural or urban populations currently underserved by utility companies, ideally with a focus on benefits to women and girls.
Demonstrate financial sustainability. The proposed investment period must include approximately three months of sale of electricity or energy services and revenue/cash flow from sales.
Demonstrate a proven track record of experience or have project sponsors or partners with a proven track record of related experience.
Propose a budget of no more than US$1,000,000. Proposals with budgets greater than US$1,000,000 must bring leveraged resources from one or more sources that meet the total financing requirements. Leveraged funds from other private sector and donor sources are encouraged.
Demonstrate clearly whether and how many new connections will be added, as well as potential for future replication.
Applications will only be considered if: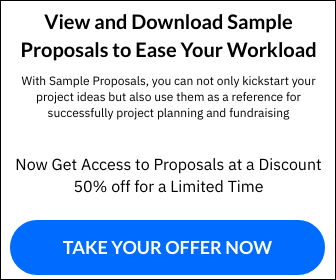 They are 100% African-owned and passports showing citizenship are submitted;
All shareholders, members of the board and senior management must be citizens of a sub-Saharan African country and must reside in Kenya;
They are majority Kenyan-owned and -managed (senior managers);
They express clearly how they will benefit marginalized, grassroots people in Kenya, including also ideally showing demonstrable positive impacts for female beneficiaries;
They express clearly how they will achieve (or have already achieved) profitability;
They are fully and legally registered in Kenya and the registration is submitted;
They document adequate expertise in the field they are proposing or document how they will acquire the necessary expertise;
They plainly document how they will we use the USADF/Nithio investment funds to carry out their concept.
Have been in operation for at least 24 months, and can provide financial statements and bank accounts for that period
Have at least US$100,000 in revenue for the last year
Proposals
Winning proposals will do the following: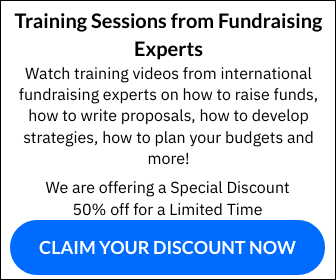 Provide off-grid energy to rural or urban areas and populations currently lacking energy access.
Distance of the proposed site(s) from the grid is to be included. Applicants should explain why grid connection is not feasible in this area(s), including an estimate of the cost to connect to the grid. Applicants should state their best understanding of how long it will take for the area(s) to connect to the grid. If the proposal is for an urban area or an area with grid connections, a justification is to be included.
Focus on reaching un-served, underserved or marginalized populations.
Make clear any female ownership/management.
Explain all tangible improvements to lives of women and girls, including whether and how company targets women for capacity building/employment.
Include a consumer financing component; in other words, an arrangement in which a line of credit is extended to the customer for the period over which a system is being paid off. This credit may be provided by the local operator itself, or another institution specializing in consumer finance.
Make clear any specific innovations in technology and/or business model.
Clearly state whether and how many new connections will be added.
Ideally include power for economic activities, for example water pumping, hair cutting, phone charging, etc. The actual or potential business impact is to be addressed in the proposal.
Demonstrate the achievement of, potential for, financial sustainability. Indication of projected financial return on investment and payback period is to be included in an attached five-year financial model in Excel format. The application must demonstrate that they currently operate as a commercially viable business, or have the near-term potential to.
Be driven by demand: is the proposal meeting a clearly known and unmet demand?
(Preferred) Leverage financing from sources in addition to Challenge funds.
Operate within Kenya.
The following technologies will be considered, among others:
Solar home systems (SHS)

"Plug and play" kits serving a single customer's household or small business needs. No design expertise is required to choose system sizes/components; no electrician's training is needed to safely and successfully install and operate the system; all electrical connections can be made without the use of tools.
Focus must be on distribution systems which are scalable and can be replicated, in addition to being affordable.

Stand-alone power systems

An off-grid power system serving a single customer and a single facility, or complex of adjacent facilities. Note that companies that only sell solar lanterns as a standalone product are not eligible.

Productive use:

Off-grid energy solutions for processes such as water pumping and refrigeration, as long as they have a consumer financing aspect. Solutions are to explain clearly how they will be commercially viable.
Applications will typically include the following business models:
Pay-as-you-go

Customers make ongoing payments for their system rather than paying the full system cost upfront. Payments may be made through sales agents, mobile phones, or through a mobile feature integrated into the device itself. Most applicable to SHS.

SHS/appliance distribution

Businesses participating in the SHS and appliance/equipment supply chain, including direct retail outlets, and agent-based sales networks.
How to Apply
The completed proposal template along with the required documentation should be submitted by email at the address given on the website.
For more information, please visit https://www.usadf.gov/apply/