Deadline: 31 January 2019
The European Commission is currently seeking proposals from eligible organisations for its grant program entitled 'Blue Careers' to promote innovative approaches to strengthen the cooperation between industry and education in order to bridge the gap between skills' offer and demand.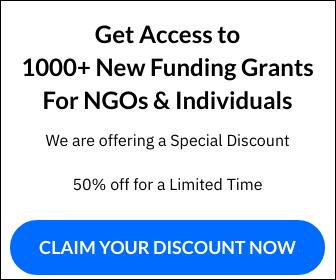 Themes & Priorities
For this topic, we seek to fund projects that will develop innovative solutions relating to at least one of the following themes. Projects may cover more than one of these themes:
Introducing innovative teaching and training methodologies to boost entrepreneurial skills and equip graduates with suitable soft skills to develop their own ideas, products and start-ups. Links with incubators, innovation hubs, social enterprises and early-stage investors are encouraged. Industry should be involved from the start of the project by shaping together the actions, putting forward a social or technological challenge and following it up with the most successful students;
Promoting structured and permanent collaboration frameworks between industry and education, whereby the most recent technological and market developments are directly integrated into the educational offer, enabling to reply to labour market needs. Training should be more practice-oriented and flexible. Qualitative apprenticeships should be promoted, combining substantial work based learning in companies and other workplaces with learning based in education or training institutions that lead to nationally recognised qualifications . Professionals from industry should be constantly present during the educational path of students and more synergies between teachers and professionals from industry should be foreseen (for example through hybrid teaching;
Creating education-industry-public authorities networks at sea basin level to map existing educational activities, enable pooling and sharing of best practices as well as of human and physical capital (e.g. training simulators), develop common training programmes, and foster transnational mobility of learners and teachers.
These networks could be set up within already established ones.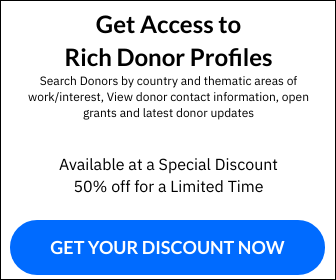 Funding Information
Indicative budget: EUR 5,500,000
Estimated EU contribution per project: Between EUR 500,000 and EUR 1,000,000.
Number of projects to be funded: EASME expects to fund approximately seven proposals.
Eligibility Criteria
In order to be eligible for a grant, the applicants must:

be legal persons
belong to one of the following categories: private entities, public entities, or international organisations
be directly responsible for the preparation and management of the project with the other applicants, i.e. not acting as an intermediary
be established in an EU Member State (including overseas countries and territories (OCTs))
or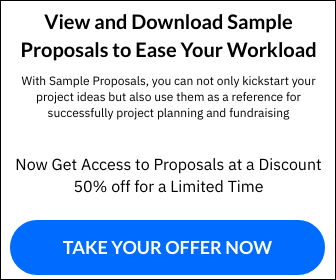 for projects with activities extending to neighbouring waters outside the territory of the EU:

be established in one of the following eligible non-EU countries:
for activities related to the EU Atlantic Sea Strategy: Canada and United States of America;
for activities related to the Adriatic-Ionian Macro-regional Strategy: Albania, Bosnia and Herzegovina, Montenegro, Serbia;
for activities related to the Union for the Mediterranean (including the Western Mediterranean Framework for Action): Algeria, Albania, Bosnia and Herzegovina, Egypt, Israel, Jordan, Lebanon, Mauritania, Monaco, Montenegro, Morocco, Palestine, Tunisia, Turkey;
for activities related to the Black Sea Synergy: Armenia, Azerbaijan, Georgia, Moldova, Russia, Turkey and Ukraine;
for activities related to the waters of an EU Outermost Region: the countries with neighbouring waters.
and
be necessary for the implementation of the project (in view of its nature and its objectives).

Natural persons are NOT eligible.
EU bodies (with the exception of the European Commission Joint Research Centre) can NOT be part of the consortium.
Special rules may apply for entities from certain countries (e.g. countries covered by Council sanctions, entities covered by Commission Guidelines No 2013/C 205/05
To prove eligibility, all applicants must register in the Participant Register — before the call deadline — and upload the necessary documents showing legal status and origin.
Linked third parties (i.e. affiliated entities that participate in the project with funding, but do not become beneficiaries) are allowed.
For UK applicants: Please note that until the United Kingdom leaves the EU, nothing changes with regard to the participation in EU programmes. Please be aware however that the eligibility criteria must be complied with for the entire duration of our framework partnerships/grants. If the United Kingdom withdraws from the EU during that period (without an agreement ensuring eligibility for UK beneficiaries), you will cease to receive EU funding or be required to leave the project on the basis of the contractual provisions on termination.
The applications must be submitted by a consortium complying with the following conditions:

Minimum two legal entities from two different countries. One of these must act as the consortium coordinator, while the others will act as partners.
Applications by single applicants are NOT allowed.
The consortium must comprise at least:

an educational/training organisation such as higher education institution or an organisation providing vocational training; and
a business entity, company or chamber of commerce or legally established maritime cluster.

Other participants may be public authorities and other public or private stakeholders.
International organisations are eligible as additional partners.
How to Apply
Applicants can apply via given website.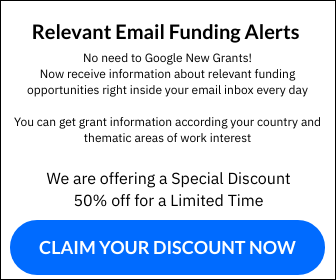 For more information, please visit https://bit.ly/2Anmd4D