Deadline: 12-Feb-23
The Australian Sports Technologies Network (ASTN) Startup Accelerator Program is now open for applications to provide free guidance & advisory for suitable start-ups across Australia.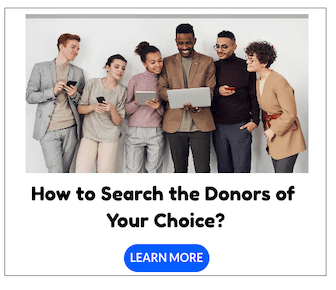 Areas
Stadium, Venue & Event Operations
Media, Broadcasting, Social Media and Fan Engagement
Augmented, Virtual and Mixed Reality
Esports & Fantasy
Athlete Performance & Injury Prevention
Wearable Sensors & Devices
Medical, Wellness & Nutrition
Sports Analytics, Coaching, Strength & Conditioning
Apparel & Footwear, Equipment, Surfaces
Why should you apply?
The ASTN has unmatched knowledge and expertise in the sportstech industry in Australia, and this is complimented by an extensive network/connections and entrepreneurship education both within Australia and overseas. It has represented sports tech companies and their interests for over 10 years.
The program will help you to:

Assist in developing an innovative business model, that is sound & prepares your company to scale
Improve the market readiness of your company
Accelerate your company's time to market, and/or
If your company already has a product and market, assist in your ongoing development and expansion within Australia and overseas
It follows its main mission to ensure Australian sports tech companies are "Born Global"

During the program you will receive:

A dedicated advisor, and access to the broader ASTN export pool
Up to approximately 40 hours of free advisory comprised of:

1-on-1 sessions with an experienced sports technology advisor, and/or
a number of group workshops.
Details
The advisory program is flexible to the needs of the start-up and may include a combination of:
Development of a strategic action plan on what can be reasonably achieved over the advisory period
Assistance in the validation of the market opportunity
Application of the "Lean Launchpad" methodology as a tool to develop a minimal viable product
Market research/intelligence gathering
Access to ASTN's training and educational material
Validation of your technology product/service/platform/ hardware
Introductions and meetings with aligned organizations in the sports tech ecosystem (as possible partners, customers, and service providers)
Assistance in the preparation of pitch decks for investor presentations (investment ready)
Facilitating presentations to VC and possible investors
Selection Criteria
If you are a sports technology start-up (means a technology-based business with high impact potential, that uses innovation and or addresses scalable markets, and your product/service / platform/hardware is driven by technology)
Is a Sports Tech Business
Has been established for at least 12 months
Has a minimum of two (2) full-time equivalent team members in the business
Is a company registered in Australia, and
Is assessed by the ASTN as having established a scalable business model
For more information, visit ASTN.