Deadline: 17-Jul-20
The Technology Innovation Agency (TIA) has launched a call for proposals for the Scale Out for Impact (SOFI) Programme with an aim to build partnerships between innovative UK small and medium enterprises and suitable South African innovators or enterprises, with the aim of co-creating new ventures based on inclusive business models for their products and services aimed at income poor consumers in townships and rural areas.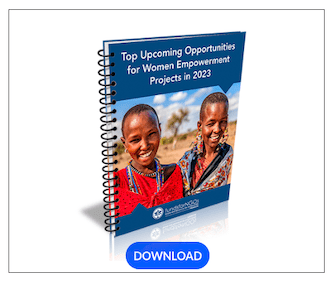 The TIA invites experienced innovator, entrepreneurs or enterprise holders within its existing portfolio with a track record of sustainable enterprises in township and rural contexts, to submit a proposal to create a new venture or expand an existing enterprise with a UK based technology or innovative solution in the following areas:
Digitilisation of the Township Economy

The use of digital technologies to change a business model and provide new revenue and value-producing opportunities; the process of moving to a digital business".
Digital technologies include social technology platforms, Mobile, Cloud, Internet of Things, Artificial Intelligence, Analytics, Virtual Reality, and Blockchain (example Blockchain solution for the management of intellectual property)
Wireless connectivity, use of TV white spaces and last mile access
ICT as an enabler and cross cutter (e.g., Digital Chronic Healthcare Management System)
EduTech
Regional supply chain analysis: Tracking and tracing of sources of supply of goods and services sold in township retail distribution networks

Future of Healthcare-Covid-19

Digital health
Medical devices (including ventilators, PPEs etc) and diagnostics
Alternative raw materials for the manufacture of surgical and examination gloves
Building microbial testing capacity for textile and other materials for use as PPEs.

Circular Economy

Waste beneficiation (e.g. Production of zero PPM diesel from clean hydrogen derived from flue gas emitted from energy, metals processing and forestry products manufacturing industries; Ethanol from second generation agricultural waste materials.)
Waste management
Waste logistics
Rehabilitation of landfills
Climate change resilience (e.g. manufacture of biodegradable urinal bags for use at hospitals)
TIA seeks to support individuals or businesses who has identified a UK based innovation in one or more of the Challenge themes above to create a new enterprise or expand an existing enterprise based on the UK based technology or innovative solution. TIA support will take the form of a soft landing programme that will facilitate enterprise development, market access, intellectual property negotiation, incubation and funding support through other TIA and partner instruments if applicable criteria is met.
Eligibility Criteria
Applicants must be South African citizens and/legal entities registered in South Africa. Preference will be given to previously disadvantaged individuals, women owned enterprises, enterprises owned by people with disabilities.
Applicants must demonstrate a track record of running a sustainable technology based enterprises, the number of sustained job created and the potential for impact in rural and township communities.
Applicants must have received support (financial or non-financial) from TIA previously or are currently receiving support.
Assessment Criteria
Track record of the individual/team and enterprise
Current stage of operations and profitability of current enterprise Number of employees
The commercial viability of the UK based technology/ innovative solution for the South African and regional market
The potential of the new enterprise to create new jobs, economic return and social impact
The suitability of the locality of the new enterprise
Competence, expertise and capability of the team executing the project
For more information, visit https://www.tia.org.za/blog/2020/07/08/call-for-proposals-scale-out-for-impact-sofi/