By working at a grassroots level NGOs and Non Profits improve many lives. However their biggest challenge is finding sources to fund their work. Most often they rely on word of mouth publicity to obtain donations.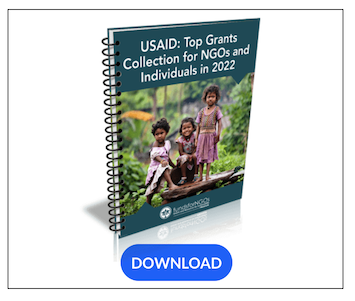 The introduction of "Crowdfunding" has relieved them of this concern. Crowdfunding is when a large group of people contribute to any given cause.
In the last year itself, the crowdfunding market raised $5.5 billion for the donation and rewards crowdfunding sector. Crowdfunding gives these NGOs and Non Profits a chance to reach an extended audience, reduces time, cost and effort of fundraising.
Inspite of being a new financial innovation it has taken everyone by a storm, here's why:
1) Website for all NGOs
NGOs and Non-profits usually lack resources to and the expertise to create and maintain a website. A crowdfunding platform provides a microsite to every user. Every campaign that goes up on the crowdfunding website gets a personalised and customised web-page that pleads their case, and makes their campaign more relatable to the donors.
Here's what a micro website looks like
2) Acquire new donor base
It goes without saying that using a crowdfunding website, gives the NGO access to the already established customer base and audience of the crowdfunding platform.
Since most of the leading crowdfunding websites have a following of millions on various social media combined, the campaign can be easily promoted on any of these social media sites.
Facebook, Twitter and Instagram can be used to post relevant facts related to the NGO campaigns and reach out to internet users across the globe.
3)  Low fundraising cost
The cost of raising funds through crowdfunding platforms is low. Unlike other methods of traditional promotions and fundraising, crowdfunding websites charge only a small part of the entire amount raised, as a fee. The best part about using a crowdfunding portal is that it is free to use and there are no additional charges to launch a campaign. There are no pre-investments to be made. All you need is a credible story and a creative promotion strategy to attract donors/ investors.
4) Corporate CSR partners
Corporate social responsibility is a legal obligation for every corporate entity now. Social Crowdfunding helps Corporates empower NGOs/ Non-profits, financially. Moreover, crowdfunding websites are known for their transparency and quality of service which makes all the transactions safe and efficient for the Corporates. At the same time the NGO enjoys the benefits of a generous donation by a well-known corporate entity.
5) Increase volunteer base
NGOs can access the established customer base of the crowdfunding website. Following suit, it can be said that a larger audience would attract more volunteers to the campaigner's because that will help them branch out and make more impact in the long run.
7) Rewards
The campaigning NGOs can offer rewards to the donors made. Tax Exemptions are a form of reward that is offered by the government for the benefit of such NGOs. Other physical forms of rewards can also be used to encourage more donors to donate. Personalized certificate of contribution or mementos can be handed out as a reward to the donors.
This just goes to show that Crowdfunding has proven its mettle and is here to stay.
If you are an NGO/ Non-profit in need of funding, crowdfunding is definitely a better option than many others available today.
So go ahead, CROWDFUND your way to do your good work!