Deadline: 20 May 2016
European Civic Forum together with Volonteurope invites applications for the European Citizenship Awards 2016 with an aim to promote active citizenship and recognition of the importance of social justice to the cohesion of communities across Europe.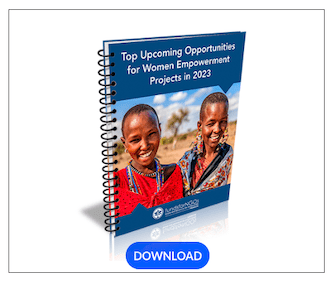 The Awards celebrate the democratic and civic engagement of individuals, organizations, citizens' groups, media platforms and social enterprises, recognizing innovative initiatives and contributions which give real substance to European create ownership of public space and improve the lives of communities in terms of democracy, social justice and universal access to rights.
Award Criteria
Campaign of the Year: rewarding awareness-raising or advocacy campaigns organized by both informal and formal groups of citizens, including NGOs, with a real and proven impact on community life or public action, and a high potential for driving trans formative change;
Social Enterprise of the Year: rewarding businesses or not-for-profits founded on the basis of social goals, which are written into the enterprise's vision and mission, the pursuit of which brings in positive social change in communities;
Volunteer of the Year: rewarding individuals who have made an outstanding contribution to democratic life and to the development of a community or cause, be it through a volunteering role in an NGO or in another form of an organization or community association (including informal groups); and
Media Initiative of the Year: rewarding professional media and media-based collaborative initiatives which give citizens effective tools to engage and bring about positive change in their communities; successful media initiatives will have used different tools for engagement and enhanced citizens' participation, fostered an informed citizenry and enabled the development of a common civic space.
Benefits
The award winners will be given the opportunity to present their initiatives, projects and achievements during the World Forum for Democracy, taking place on 7-9 November 2016 in Strasbourg.
The winners may also be invited for interviews with various European media, thus offering them further opportunities to celebrate their achievements and promote their outstanding work, ensuring that the values upon which the European project has been founded are upheld and respected across the continent.
Eligibility Criteria
All applications will benefit from equal treatment regardless of age, gender, religion or nationality, and will be considered against three criteria: impact, innovative character, European values promoted. All current member states of the Council of Europe are welcome to apply.
Activities carried out for the purpose of promoting a political mandate are not eligible for nominations.
How to Apply
Applicants must apply online via given website.
Eligible countries: Belgium, Denmark, France, Ireland, Italy, Luxembourg, Netherlands, Norway, Sweden, United Kingdom, Greece, Turkey, Iceland, Germany, Austria, Cyprus, Switzerland, Malta, Portugal, Spain, Liechtenstein, San Marino, Finland, Hungary, Poland, Bulgaria, Estonia, Lithuania, Slovenia, Czech Republic, Slovakia, Romania, Andorra, Latvia, Albania, Moldova, Macedonia, Ukraine, Russia, Croatia, Georgia, Armenia, Azerbaijan, Bosnia and Herzegovina, Serbia, Monaco, Montenegro.
For more information, please visit European Citizenship Awards.